Care Partners Retreat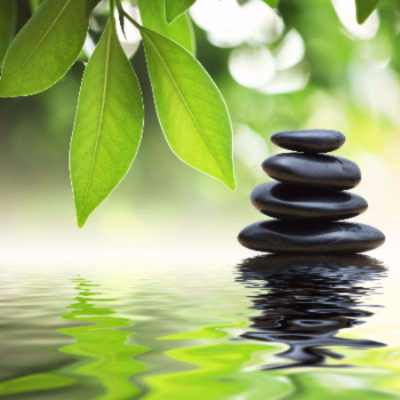 Care Partners Retreat
Saturday, September 12, 2015
9:00 am - 6:30 pm
Turf Valley Resort, Ellicott City, Maryland
CurePSP will hold its first annual Care Partners Retreat on Saturday, September 12, 2015, at Turf Valley Resort, Oakdale Room, 2700 Turf Valley Road, Ellicott City, MD 21042. We at CurePSP know that care partners cherish their loved ones dearly and that caregiving is especially stressful. We want to honor your dedication, compassion, and attentiveness as care partners of patients with progressive supranuclear palsy (PSP) and other neurological movement disorders. This event will be a day of positivity, wellness, and self-care. Discussions on a variety of topics from general wellness and nutrition to relaxation and stress management techniques will be featured throughout the day.
As a care partner, it may be difficult for you to take time away from your very demanding responsibilities. If you would like to attend the Care Partners Retreat but feel you can't get away, CurePSP might be able to help.
CurePSP has long recognized the need for respite care services for those assisting a loved one with PSP, CBD, MSA, and other neurodegenerative diseases – which is why we developed the Respite Care Grant Program. These grants serve to ease the financial burden of bringing in professional help, alleviating stress experienced by care partners. While the grants are limited, we encourage you to apply, and experience a day of wellness and relaxation at the Care Partners Retreat.
For more information and to apply for a Respite Care Grant, please contact Kimberly Anderson at anderson@curepsp.org or 443-578-5668.
Hotel Information
2700 Turf Valley Road, Ellicott City, Maryland 21042
Tel: 410-465-1500
For anyone outside the area wishing to stay at the hotel on Friday night, a block of rooms has been reserved at the rate of $119 plus tax. Please contact the hotel directly by August 18, 2015, to make your reservation, and mention that you are attending the CurePSP Care Partners Retreat.
Agenda At-a-Glance
Breakfast
Holding Your Grandparent's Hand
Nutrition and Wellness Care For Partners
Mid-Morning Break
Guided Meditation
Lunch
Stress Strategies and Community  Support Building
Mid-Afternoon Break
Chair Massages
Sexuality and Aging
Guilt and Self-Care
Our Gift to You: The Respite Care Fund
Cocktail Reception and Raffle
Speakers

Holding Your Grandparent's Hand
Breakfast with Shirali Nigam
An overview on PSP and a how a granddaughter's love transcended the diagnosis of her grandfather. "I saw a roller coaster of emotions in my family. A tangle of sorts. Anger, fear, guilt, helplessness, resentment about the disease, and most of all grief. It taught me that we are human and that doubts and qualms are a part of enduring and coping. There is one thing that PSP cannot take away and that is love. As the disease progressed I spent time just holding my grandfather's hand, stroking his cheek, making eye contact, and talking to him in a calm, reassuring voice. In those moments I found an amazing connection with my grandfather who I so deeply loved. I learned from him to dream the impossible, for anything less would be a compromise. I will work hard with confidence to make his vision come true!"
Ms. Nigam is a senior attending Thomas Jefferson High School for Science and Technology, Alexandria, VA, and is interested in Biomedical Engineering and Neuroscience. Since her grandfather was diagnosed with PSP, Shirali has worked with CurePSP to create an educational outreach webinar, raise funds for research, and assist with current research projects. This year, she will conduct a research project comparing neural activity in Progressive Supranuclear Palsy and Multiple Sclerosis.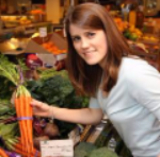 Nutrition and Wellness for Care Partners
Allison Massey, RD, CDE, LDN, MS
Food is fuel for our bodies, so make sure your fuel is 'premium'. Learn about the foundation of healthy eating and simple strategies for creating meals that are both delicious and nutritious. Topics reviewed will include: how to navigate the grocery store and food labels to make smart choices; dealing with the pitfalls of emotional eating; and quick tricks for turning mealtime madness into a time for relaxation and nourishment.
Ms. Massey is a registered dietitian/nutritionist and certified diabetes educator at Mercy Medical Center in Baltimore, MD. She specializes in helping individuals makeover their meals to improve their health and quality of life.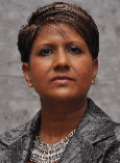 Guided Meditation
Anne Contee, MBA, and Randy Motz, CEO, Qualtech Resource Group
A live flute concert featuring beautiful imagery, along with meditation and deep breathing and relaxation activities.

Stress Strategies and Commuity Support Building
Anne Contee, MBA
This session includes community building activities where members get to purposefully interact with others in the group. The intent is to build support group systems, through a series of activities, which are crucial for caregivers. There may be times we just get up and break loose - all therapeutic strategies for stress relief and self-care. After the presentation, meaningful gifts and mementos will be given for care partners to cherish, along with resources to access in their self-care journey.
Ms. Contee left corporate America to pursue her passion (yoga and meditation) and to re-connect with the ancient healing system, Ayurveda, of her home country, India. Anne teaches yoga classes throughout the region. At the Body-Mind Healing and Wellness Center she offers therapeutic yoga and classes on how to live a healthy lifestyle from an Ayurvedic perspective. Anne graduated as the only non-physician in the Ayurvedic Medicine Training Program at the University of Maryland.
Mr. Motz is the CEO/President of Qualtech Resource Group, Germantown, MD, and is a composer, performer, and recording artist with Windtalker Music. Since 1996, Randy has specialized in providing quality creative media products and technical expertise to businesses, professional organizations, and individuals in the format of literary and musical creations, video and photographic products, and motivational presentations. His soothing musical style is a unique blend of traditional and contemporary Native America-style flute, piano, cello, guitar, strings, and percussion, drawing inspiration from artists like Yanni and Robert Mirabel. He regularly performs at festivals, national and state parks, educational institutions, and local organizations throughout the mid-Atlantic region. Randy is a graduate of the Omega Recording School of Arts and Sciences and is a member of the World Flute Society.

Sexuality and Aging
Dr. Susan Milstein
When fulfilling the role of caregiver, it is easy to neglect many of our own needs, including our sexual needs. In this session, we will discuss how to look at sexuality from a more holistic perspective. We will also discuss specific challenges that can arise when providing care, and how these can be addressed. 
Dr. Milstein is a Master Certified Health Education Specialist and a Certified Sexuality Educator. She is a professor in the Department of Health Enhancement, Exercise Science and Physical Education at the Rockville Campus of Montgomery College in Maryland. Dr. Milstein has taught there for 14 years and is the resident "sexpert" for the "Ask The Sexpert" seminar for students. An adjunct professor at George Washington University, Dr. Milstein is also a member of the Advisory Board for the Men's Health Network.

Guilt and Self-Care
Lon Kieffer, RN
Highly engaging and relevant humor that focuses on issues of guilt and self-care and offers a 3-Step Transformational Process: Awareness...  Acceptance... Allowance. This process will help put you in a guilt-free frame of mind that is far more open to accepting and benefitting from help and services provided from outside sources, both professional and family based. It will impact the self-talk to which caregivers subject themselves and transform guilt from "automatic negative thoughts" into "rational and reasonable reactions".
Mr. Kieffer is an internationally known motivational speaker, "EnterTrainer", author and consultant of common sense. Lon learned his "Get Out of Bed and Go to Work!" philosophy from working with nurses in a nursing home. After working with an amazing group of caregivers, he developed and further honed his "love, laugh and learn" viewpoint into his own brand and "EnterTraining" style of speaking. www.LonKieffer.com

Our Gift to You: The Respite Care Fund
Trish Caruana, MSW, Executvie Vice President, CurePSP
Ms. Caruana received her Master's in Social Work at the University of Maryland and worked as a senior clinical manager at the Johns Hopkins Hospital in the Department of Psychiatry and Neurosciences. She has extensive experience in the field of mental health and the effects of chronic illness on patients and their families. At CurePSP, Ms. Caruana has spearheaded new programming and broadened the reach of education and support services to patients, carepartners and healthcare professionals. 
Registration
Registration is $35.00 per person and includes breakfast, lunch, two breaks, and a cocktail reception. Participants are encouraged to preregister online as there will be no onsite registration. Please use the online registration form, or contact Kimberly Anderson at 800-457-4777, x5668 or anderson@curepsp.org. Space is limited, so be sure to register today!
---