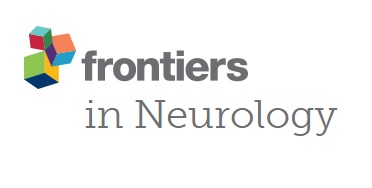 Frontiers in Neurology today published a consensus statement on the best practices in the clinical management of progressive supranuclear palsy (PSP) and corticobasal syndrome (CBS; the most common symptomatic manifestation of the disease called corticobasal degeneration or CBD), created under the auspices of CurePSP and in collaboration with directors and team members from CurePSP Centers of Care.
Frontiers in Neurology is a leading journal in its field, publishing rigorously peer-reviewed articles across a wide spectrum of basic, translational and clinical research intended to help improve patient care.
Caused by the abnormal folding and accumulation of the protein tau in the brain, PSP and CBS are neurodegenerative conditions with an average life expectancy of 7-8 years from symptom onset. They are rare, affecting less than 12 individuals per 100,000 people, and are frequently misdiagnosed. Healthcare professionals, including many neurologists, often struggle to know how to best care for patients with these conditions due to lack of familiarity with their quickly-progressive symptoms and high care needs.
The publication outlines pharmacological, therapeutic and supportive options to manage symptoms and optimize quality of life for people with PSP or CBD. It was authored by 37 top neurology professionals and was supervised by a CurePSP steering committee comprising of Lawrence Golbe, MD, emeritus professor of neurology at Rutgers University and Chief Clinical Officer at CurePSP; Irene Litvan, MD, of the University of California, San Diego; Alexander Pantelyat, MD, of Johns Hopkins University; and Brent Bluett, MD, of Stanford University.
Dr. Golbe said, "As rare and complex diseases with no cures or disease-modifying treatments as present, PSP and CBD have become 'orphaned' in the minds of many clinicians. This paper details the symptomatic management of these diseases and should help physicians and other clinicians become more familiar with these conditions and deliver the best possible care to patients."
The CurePSP Center of Care program, a network of medical centers across the United States and Canada, was established in 2017 with the goal of connecting people diagnosed with PSP, CBD and another "atypical parkinsonism" disease, as they are often referred, called multiple system atrophy (MSA), to the best possible clinical care. Medical centers have been designated a CurePSP Center of Care through eligibility criteria centered around leadership in specialized therapies and treatment options, comprehensive support services, education & outreach, and clinical research dedicated to PSP, CBD and MSA.
This publication marks a critical step in increasing awareness of PSP and CBS within the neurology community and CurePSP hopes it will be a helpful resource for patients, families and healthcare professionals alike.
The open access publication can be found at https://www.frontiersin.org/articles/10.3389/fneur.2021.694872/full