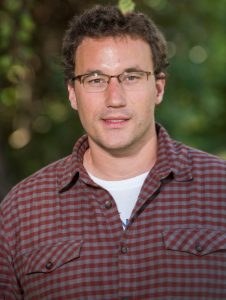 Dr. John W. Steele has been awarded a CurePSP Venture Grant for a study titled "iCRISPRi in Human neurons and Glia to Elucidate Selective Turnover of Tau."
At least 13 diseases are classified as tauopathies and, collectively, this common neuropathology affects more than 5.5 million Americans, including military personnel and professional athletes who suffer from chronic traumatic brain injury. No effective treatment has been developed to combat tauopathy, however, in part because current model systems cannot recapitulate the complexity of disease in mouse brain or in common cell culture systems.
The proposed work employs human induced pluripotent stem cells (iPSCs), a type of cell that can be made easily from a skin biopsy of a healthy adult. From these iPSCs, we can make all of the cell types that become susceptible in the 13 known tauopathies, including neurons and glial cells. The study will use a set of human iPSCs that were made from a single healthy adult, that we modified in order to create a more effective model of tauopathy by duplicating the gene that encodes the tau protein. The proposed project will couple this human cell model with a modern method for sensitively and specifically altering the function of targeted genes along a specific pathway.
This method, called inducible-CRISPR-interference (iCRISPRi), will allow us to study how the autophagy pathway, which is critical for survival of human neurons and glial cells, is used by cells to fight off tauopathy-related cellular injuries, and what happens when human neurons and glial cells fail to activate this pathway. The outcome of this work will be a more complete understanding of how human neurons and glial cells differ in their regulation of expression and clearance of a single gene product, which has never before been studied in this resolution. The results of the proposed work will lead not only to a better understanding of fundamental neurobiology, but has the potential to elucidate new avenues for drug discovery to treat tauopathies.