Wine in the Hill Country
We wish to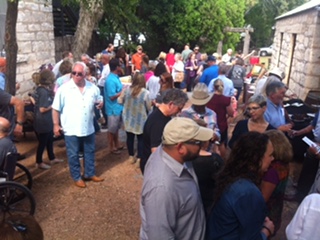 congratulate Kary Cataldi for a hugely successful wine tasting event in Honor of Mark Witt on Saturday, October 8, at the Weingarten in the celebrated Pontotoc Vineyard, Texas.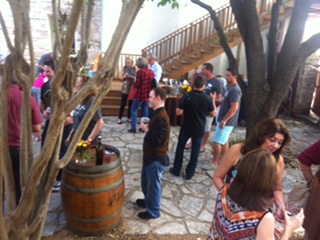 The day included not just beautifully crafted American wines with perfectly paired food, but also live music and a silent auction. Over 250 people attended the event and Kary was able to raised over $32,000 for PSP research and awareness, going far beyond expectations.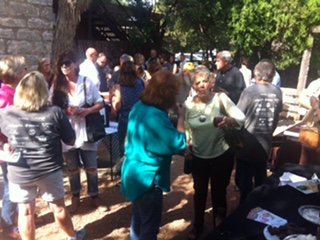 CurePSP board member John Burhoe and wife Carolyn attended the event.
"It was an extraordinary event, and a very compelling family. We had dinner at their house on Friday and I feel very blessed to have them in the CurePSP community," said John. "This level of enthusiasm is what keeps CurePSP going, and without awareness and fundraising efforts such as this we simply couldn't continue our mission to cure this terrible disease. We certainly hope they host it again next year!"
About Mark Witt
After retiring to th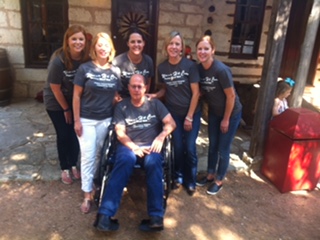 e Hill Country after 31 years working at Texas Instruments (TI), Mark Witt was ready to live the good life.  He and his wife Laurie packed up their home in McKinney, Texas and moved to Hilda, Texas in 2009.  Their new life journey was just beginning.  They planted a small vineyard including varietals of Petit Verdot and Malbec, later selling the grapes to William Chris Winery and Pontotoc Vineyard Weingarten.  Tending to the vineyard and raising longhorns became a daily hobby and full time job for them.  Mark was a true cowboy living a life most could only dream of.
Mark was diagnosed with PSP on November 19th, 2014 and the cowboy life slowly started to slip away.  The progressive disorder PSP physically disenabled him to tend to his vineyard, longhorns, and cows.  Mark and Laurie decided it was time to move to the city of Fredericksburg to be closer to family, friends, and medical needs for Mark.
Currently, they call both Fredericksburg and Hilda their home, spending time enjoying the peaceful country and friends in the city. Mark has a very difficult time getting around and needs assistance with most daily tasks but he is determined to live each day to its fullest.