Support Group Leader Training
One of CurePSP's goals is to expand the number of support groups and peer supporters we have all across the country, including Canada. We are always on the lookout for people who are willing to start a group, offer some support in their area, and widen our support services to include more individuals affected by neurodegenerative diseases.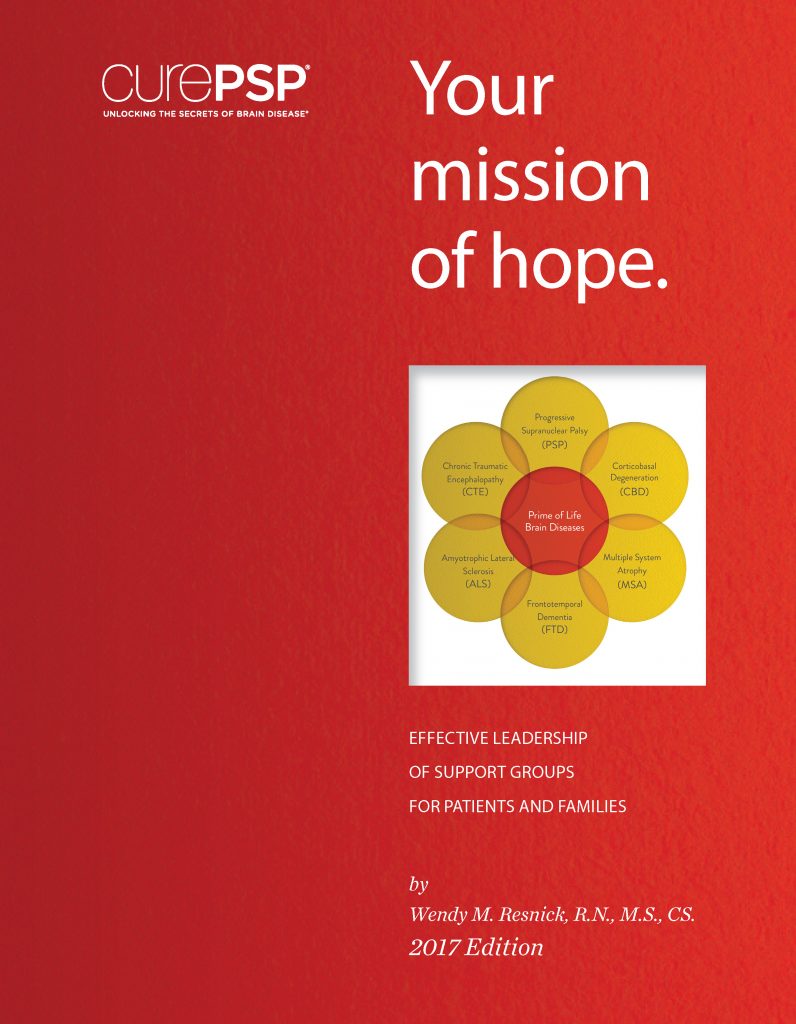 We want to make it as easy as possible for volunteers to create and run support groups to ensure they can provide continuous comfort to those utilizing them. We have created a Support Group Leader Training Manual, courtesy of Wendy Resnick, RN, MS, CS, that will provide guidance on how to run the group, suggestions for discussion topics, useful tools like onsite attendance forms, and various other things to help the meetings run smoothly.
Click here for the Support Group Leader Training Manual
If you feel you have the time and energy to run a support group, or are just interested to see what's involved, please go through the brochure and webinars. If the information makes you feel confident in your ability to facilitate a group of your own, please contact Joanna Teters at 347-294-2871 or email info@curepsp.org.
Support Group Leader Training Webinars
This two-part training video guide was produced for CurePSP courtesy of Wendy Resnick, R.N., M.S., CS. In the series, Wendy takes us through what skills are needed to be a support group facilitator, the challenges one might face, and the necessary tools to face them. 
Support Group Leader Training, Part 1
Support Group Leader Training, Part 2