Dear Community,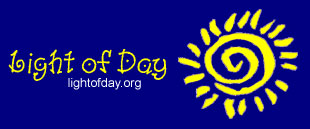 The Light of Day Foundation is teaming up with you once again, through the Hope Tour, to fight progressive supranuclear palsy (PSP) and related prime of life brain diseases by matching your gifts!
Every dollar you give today up to $50,000 will be generously matched, so that your donation is doubled! $50 becomes $100; $100 turns into $200; $500 is raised to $1,000—you get the idea. You can even triple your money if your employer has a matching gifts program. Visit curepsp.org/matching-gifts to see if your company will join the fight and have your gift tripled. Imagine putting three teams on the field against one!
The Hope Tour is a collaboration between CurePSP and the Light of Day Foundation to raise money for families affected by devastating prime of life neurodegeneration, including progressive supranuclear palsy (PSP) and related diseases.
Your gift, which will be doubled automatically, will keep hope alive for thousands of families struggling with the realities of living with these devastating diseases. Through the Hope Tour's matching grant, your gifts will:
• Maintain a telephone help line for PSP, CBD, and MSA sufferers and their families.
• Connect families to a nationwide community of support groups and caring peer supporters.
• Train new support group leaders and peer supporters.
• Provide caregiving relief through grants to families for professional in-home care.
• Offer reimbursement to families for the costs of brain donation for research.
• Fund the most innovative and promising research through our Venture Grant program.
Your gifts are making all this possible. Because of you, families have a place to turn to for support, information, and a nationwide community of caring individuals.
There has been no better partnership between music and support, and there has been no better time to give generously. Donate today to double your impact in the fight against PSP and related diseases and double your support of families struggling with these devastating afflictions.
We thank you in advance for joining us in the fight.