Grants are administered by CurePSP through its Cherie Levien Quality of Life Fund, supported by the Levien family, the Stavros Niarchos Foundation, and other donors.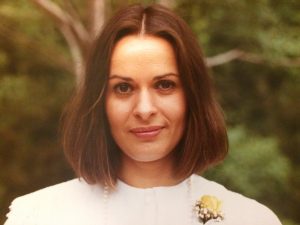 CurePSP has received a two-year grant from the Stavros Niarchos Foundation (SNF) to support the Cherie Levien Quality of Life Fund, established in 2017 in memory of Mrs. Levien by her husband, Lawrence Levien, and family.
The Levien Fund provides $2,500 grants to pay for in-home care for families struggling with the financial and emotional burdens of caring for a sufferer of progressive supranuclear palsy (PSP) or related prime of life neurodegenerative disease. This care is provided primarily by Griswold Home Care, a leading national home-care franchise company.
Grant applications are reviewed by CurePSP, and grants are awarded four times per year. Six grants were recently awarded to be funded by the SNF, and additional grants will be funded by the SNF over the two-year grant period.
"An important aspect of the Stavros Niarchos Foundation's health grantmaking involves support for the entire team caring for patients with serious illness and disability by building up the skills of the clinicians and home health aides delivering care and supporting families' access to better care," said Roula Siklas, Senior Program Officer at the SNF. "We are pleased to bolster this effort that will give families a respite from the caregiving duties required for patients of these debilitating diseases."
Mr. Levien said, "Watching Cherie suffer through progressive supranuclear palsy was heartbreaking, but what really struck me was the thought that many families in the same situation cannot afford the same 24-hour care Cherie received. I established the Cherie Levien Quality of Life Fund to give people some much-needed assistance with caregiving. My family and I are extremely grateful for the support of the Stavros Niarchos Foundation."
Since the fund was established, CurePSP has provided grants to nineteen families, primarily for the care of sufferers of PSP. With support from the Stavros Niarchos Foundation, the fund has expanded to provide in-home care for families dealing with similar prime of life neurodegenerative diseases such as corticobasal degeneration (CBD) and multiple system atrophy (MSA).
Prime of life neurodegenerative disorders are a spectrum of brain diseases, including PSP, CBD, MSA, and others, that can strike when people are leading active lives in their families, communities, and careers. The type of in-home care funded by these grants is most often not covered by insurance and the cost of such care usually falls on the family. Patients require round-the-clock care in the advanced stages of the diseases.
"This past August, I was very fortunate to have been awarded the Cherie Levien Quality of Life grant," said grantee Joan Gangwer. "As the sole caregiver of someone with PSP, there is tremendous physical work involved in caring for my husband throughout the day and night, on top of cooking, shopping, cleaning, housekeeping, laundry, and doctor's appointments. The grant has allowed me time to visit with family and friends and just have some time to rejuvenate."
About the Stavros Niarchos Foundation
The Stavros Niarchos Foundation [(SNF)(www.snf.org)] is one of the world's leading private, international philanthropic organizations, making grants in the areas of arts and culture, education, health, sports, and social welfare. Since 1996, the Foundation has committed more than $2.5 billion through more than 4,000 grants to nonprofit organizations in 124 nations around the world.
The SNF funds organizations and projects worldwide that aim to achieve a broad, lasting, and positive impact for society at large and exhibit strong leadership and sound management. The Foundation also supports projects that facilitate the formation of public-private partnerships as an effective means for serving public welfare.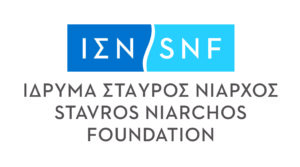 Read more on the Cherie Levien Quality of Life Fund