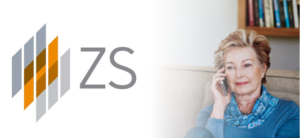 We have been informed of a research project by a company wishing to learn, in detail, the patient and carepartner journey. This information will inform potential drug developers' clinical trial operations and processes, to make clinical trial attendance as suitable as possible to the patient and carepartner.
The interview, among other things, will cover a person's background, their range of PSP symptoms, the steps taken to be diagnosed, and how treatment and management therapies have worked so far. The participants will be compensated for their time.
In their own words:
"We are interested in understanding the journey that PSP patients and their caregivers experience and how it has affected your lives, from early PSP symptoms to diagnosis and treatment. If you are located in the US, UK, France, Spain, Germany, or Italy and are interested in having a 60-minute telephone conversation, we would love to hear from you. Any information you share during our conversation will be kept completely anonymous.
"All participants will be compensated for their time, with the opportunity to earn extra for an optional homework exercise. If interested, please contact Abby Reudelsterz at abby.reudelsterz@zs.com and we will work with you to schedule our call. We are hoping to speak to 10-20 people from each of the countries mentioned. We look forward to hearing your story."