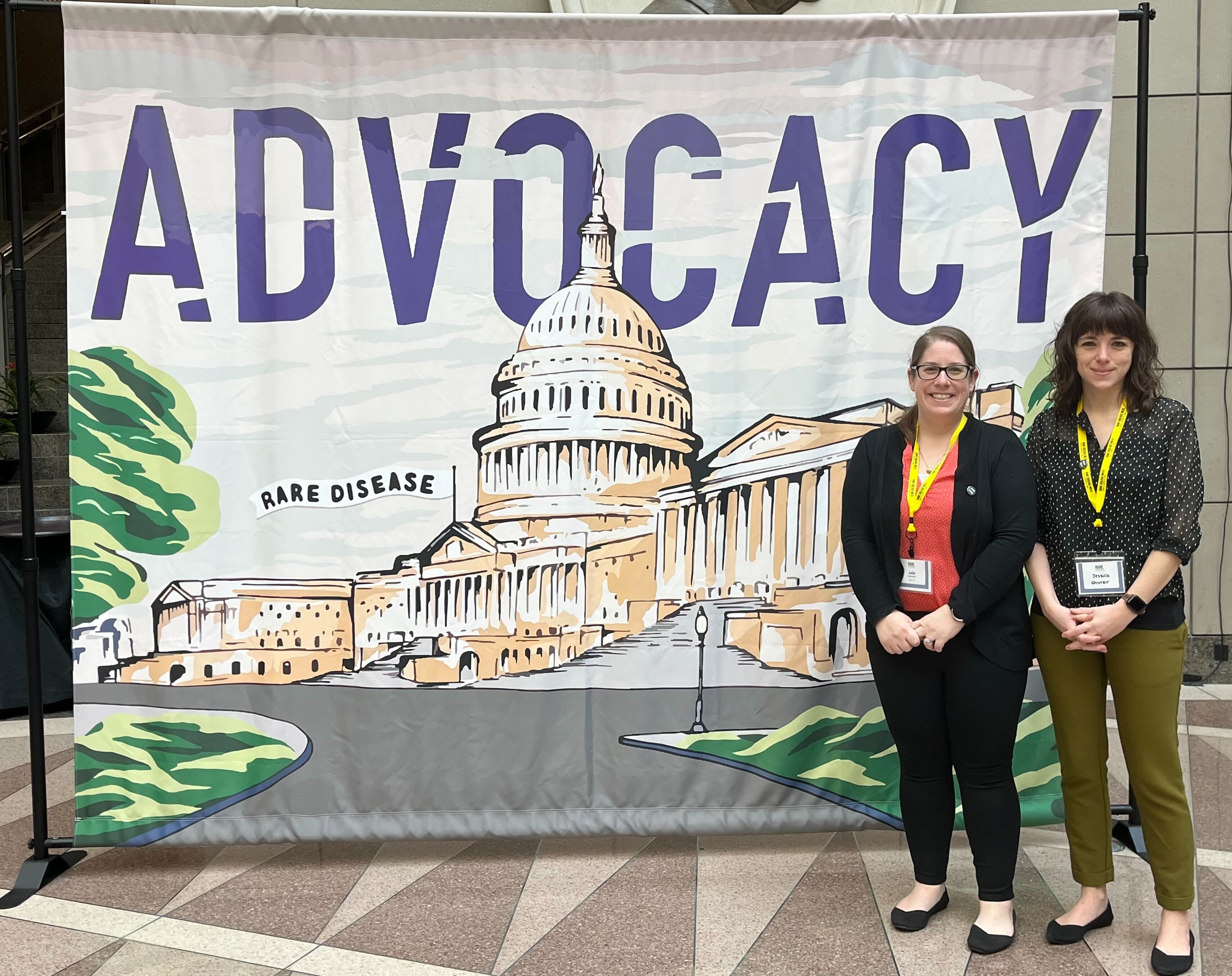 CurePSP's Director of Clinical Affairs and Advocacy, Jessica Shurer, attended Rare Disease Week on Capitol Hill during the week of February 28 — March 2. She was joined by Julie Balasalle, CurePSP volunteer and social worker specializing in policy and lobbying. As Shurer shared, "this is just the beginning" for CurePSP's involvement in larger scale advocacy.
Progressive supranuclear palsy (PSP), corticobasal degeneration (CBD) and multiple system atrophy (MSA) count as three of 10,000 rare diseases, defined by the Orphan Drug Act as a medical condition that affects less than 200,000 people in the United States. Unlike over 70% of rare diseases, PSP, CBD and MSA are not identified as having a genetic cause, yet are among 95% without an FDA-approved treatment. Shurer learned that these are important messages to emphasize when talking to staffers and legislators about common challenges shared across the rare disease community.
"A top priority is to ensure that CurePSP is advocating alongside and on behalf of those we serve at every level," Shurer said. "From empowering people to self-advocate to creating resources that are important for our community members to educating healthcare professionals on the diagnosis, care options and unique needs of PSP, CBD and MSA."
Shurer also sees advocacy as a way for patients and families to use their lived experiences to shine a light on the lesser-known diseases and have a say in policy decisions that could impact them.
"We need to elevate the voices of our community at the highest level, as subject matter experts, to influence legislators," Shurer said. "Health and care have the power to bring lawmakers of all political ideologies together."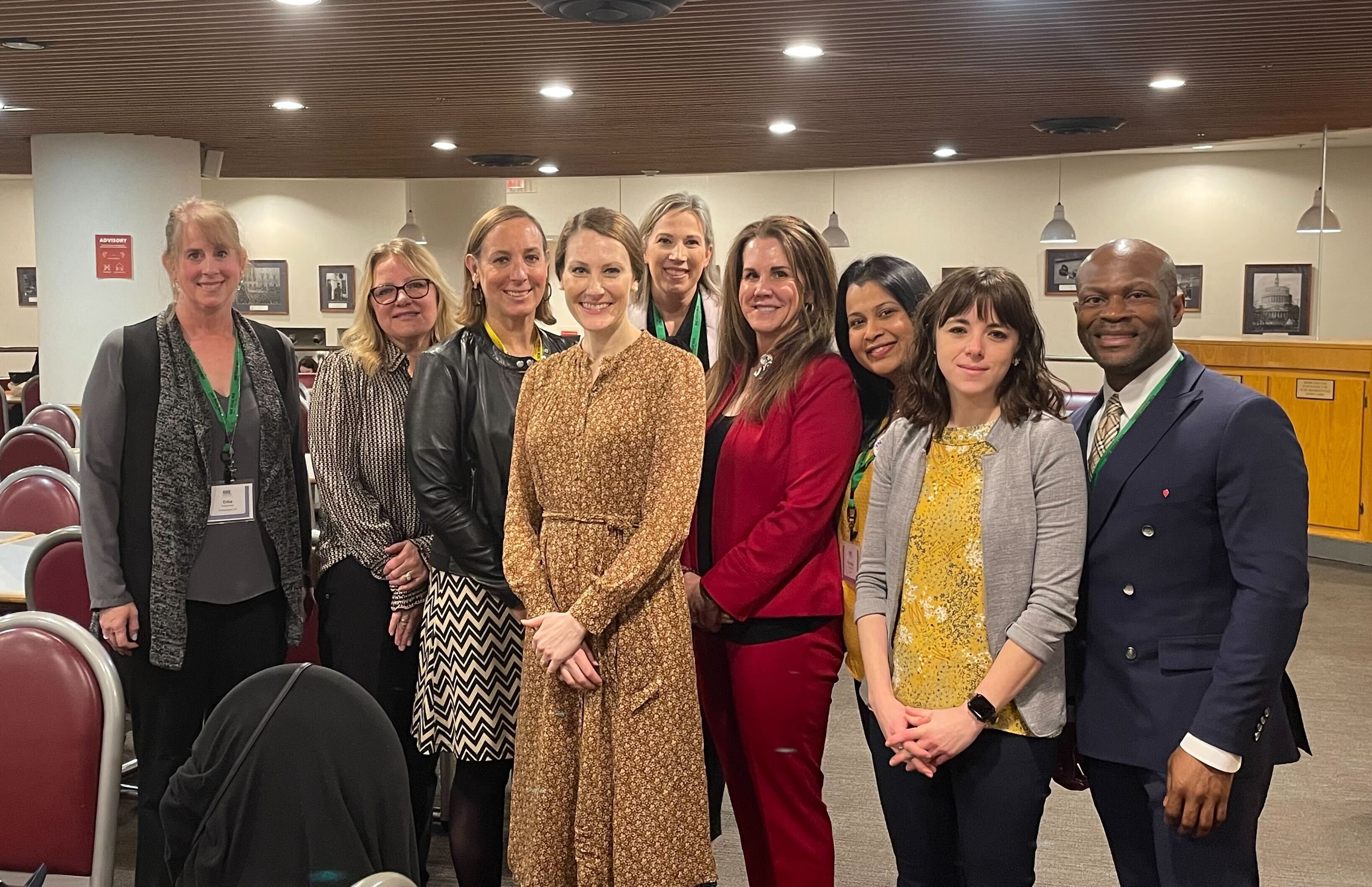 Shurer and Balasalle joined over 500 other advocates for a conference organized by the EveryLife Foundation. They heard panel discussions and deep-dives into four policy proposals that impact the rare disease community, such as asking legislators to join a Congressional sign-on letter requesting the formation of an internal FDA task force to review agency-wide rare disease activities. Other legislative asks included increasing rare disease appropriations at the FDA and NIH, cosponsoring the Better Empowerment Now to Enhance Framework and Improve Treatments (BENEFIT) Act (H.R 1092 and S. 526) and joining the Rare Disease Congressional Congress.
"The diagnostic odyssey that my family went through to get to a probable diagnosis of CBD for my mother was long, expensive, isolating and exhausting and this is a pervasive challenge across most rare diseases," Balasalle said. "I believe that reality won't change without legislative and grassroots advocacy. Policymakers need to hear our stories and start the journey of understanding what patients, care partners, healthcare professionals and researchers need in order to move towards better diagnostic tools, treatments and ultimately cures."
Shurer and Balasalle met with the offices of 10 different Senators and representatives (of 300 congressional meetings with the rare disease community held that week), where they focused on asking them to cosponsor and move forward the National Plan to End Parkinson's Act (formerly H.R 8585/S. 4851) once it is re-introduced. This bipartisan bill, a primary effort of the Unified Parkinson's Advocacy Council led by the Michael J. Fox Foundation, would establish an advisory council to coordinate federal efforts and create a national plan to maximize investments in research toward treatments and a cure for the Parkinsonian diseases, including PSP, CBD and MSA.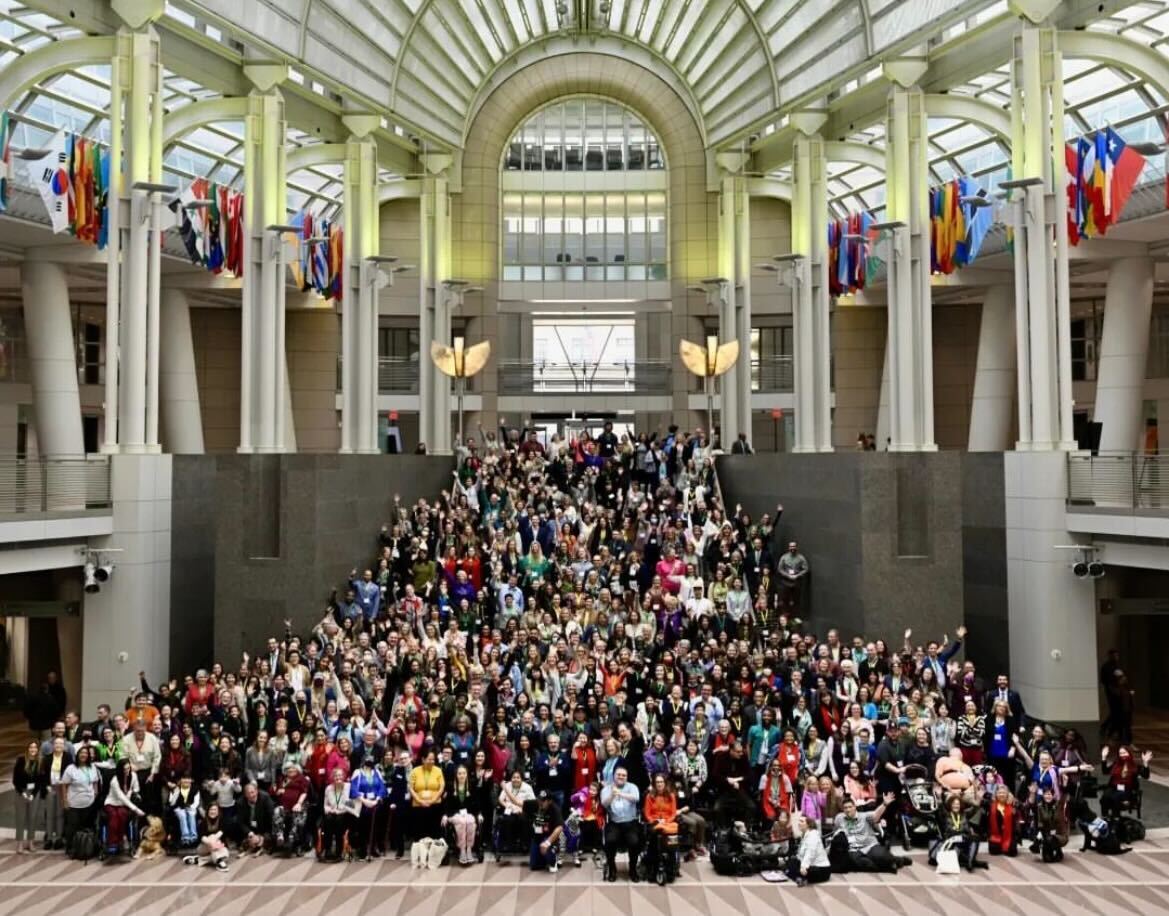 CurePSP is currently defining a legislative agenda and building an advocacy toolkit, which will be available on www.curepsp.org and shared with the community. Among the tools will be guides for telling your story and effectively engaging policymakers.
"The combined annual cost of medical, direct and indirect expenses of rare diseases in the U.S. is over one trillion dollars. Not only did I underscore how this is a public health issue, I implored legislators to recognize that you don't have to be personally impacted by a rare disease for this to be personal," Shurer said. "I understand that change in politics and policies takes a long time. Still, we need to act. I am excited to see how the steps CurePSP are taking to increase our advocacy programming and efforts translate to legislation that will improve quality of life for PSP, CBD and MSA."