The CurePSP Quality of Life Respite Grant provides direct support to those living with progressive supranuclear palsy (PSP), corticobasal degeneration (CBD) and multiple system atrophy (MSA).
With these diagnoses, care needs may change and increase over time, requiring more attention and energy of family members. Research indicates that even temporary or intermittent relief of caregiving responsibilities can help reduce stress and improve the quality of day-to-day life for both patients and family care partners.
CurePSP provides care partners with the opportunity to take a break by offering a grant that covers 60 hours of professional, agency-based in-home care. This program allows care partners to have the peace of mind that their loved one with PSP, CBD or MSA is receiving the necessary care while they use that time to relax, see friends, run errands, exercise, have a change of scenery or do whatever else they need to find respite from caregiving and attend to their own physical and mental wellbeing.
Am I Eligible?
Please note that some of the eligibility criteria has changed as of July 2023
• Individuals and care partners living with a clinical diagnosis of PSP, CBD or MSA anywhere in the United States
• The person with PSP, CBD or MSA is cared for at home (not in a long-term care facility)
• Has not been a recipient of a CurePSP Quality of Life Respite Grant in the past
• Is not receiving more than 15 hours per week of professional respite care services (i.e. adult day care, in-home care)
• Has a combined annual income of less than $90K and does not have long-term care insurance
How Do I Apply?
Grant application deadlines: January 31, April 30, July 31, October 31
1. Complete the October 2023 Quality of Life Respite Grant application:
a. Online at: https://www.surveymonkey.com/r/QOLgrantoct2023
Or
b. By downloading and completing the fillable PDF version of the application and mail, fax or email to Joanna Teters at:
CurePSP
ATTN: Joanna Teters
1216 Broadway, 2nd Floor
New York, NY 10001
Office: 347-294-2871
Fax: 410-785-7009
E-mail: teters@curepsp.org
2. Have the neurologist or primary care physician of the person with PSP, CBD or MSA complete and return to you the physician diagnosis verification form, and include this with your application.
Applicants will be notified of grant award status approximately two weeks after the corresponding quarter deadline and grantees will be provided instructions on how to initiate services.
PLEASE NOTE: The grant must be used for professional, agency-based in-home care and cannot be used to pay for a private (non-agency) caregiver or to pay a family member to provide care. The agreed-upon home care agency will be paid directly by CurePSP – you will not need to pay for services directly. The hourly cost of the care services can be up to $35. The grant must be initiated within 3 months of the award and used within one year.
The creation and long-term sustainability of this program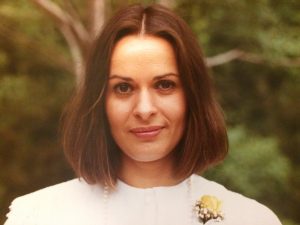 CurePSP Quality of Life Respite Grant was created in 2016 through the generosity of the Levien family and the inception of the Cherie Levien Quality of Life Fund. Since then, many have contributed to the fund or to the program directly. CurePSP is dedicated to ensuring the sustainability and growth of our support programs and are therefore actively fundraising for the CurePSP Quality of Life Respite Grant. These support services and long-term commitments are necessary to meet the needs of our PSP, CBD and MSA community. Please click here read more about the Legacy Fund in memory of Cherie Levien and consider making a direct donation.
Contact
For any questions related to this program or for additional information or support, please contact: Joanna Teters, Manager of Support Programs, at 347-294-2871 or teters@curepsp.org