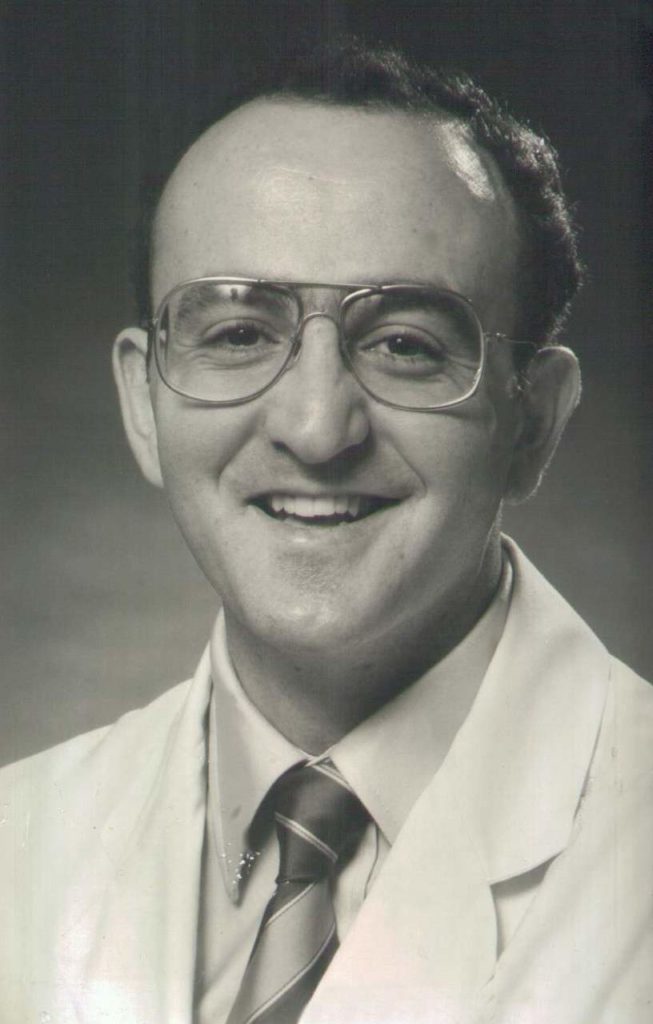 This story comes to us from Solna Braude, who shares her brother's journey in finding a definitive diagnosis for his neurological disease. Solna hopes to motivate patients and their families to donate their brains. Brain donations are an extremely valuable resource for science and for developing future therapeutic interventions for all neurodegenerative disorders.
The Mystery of My Brother's Brain – a personal story
By Solna Braude
The diagnosis did not match the autopsy.
A brain autopsy was the only way to get a definitive diagnosis of my brother's neurological disease. Several of the best doctors diagnosed him with different conditions from Parkinson's disease, to young-onset Parkinson's disease, parkinsonism unresponsive to Sinemet, vascular parkinsonism, striatonigral degeneration, idiopathic Parkinson's disease and finally multiple system atrophy. None of these diagnoses were correct according to the autopsy.
Let me introduce my brother, Laurence, and his fight with neurological disorders. Laurence was an ophthalmologist, cornea specialist, surgeon, and researcher. When he was 47 years old, he complained of weakness in his left arm and left leg and fatigue; his internist referred him to a neurologist. That physician told him that he had Parkinson's disease and instructed him to take medication, Sinemet, and to return to work. The medication did not improve Laurence's condition; in fact, there were unpleasant side effects from the Sinemet (fuzziness, fogginess, and drowsiness) and there was no improvement in his symptoms.
In order to find the correct diagnosis and get symptom relief, he started consulting neurologists on both the east and west coasts, Canada and England. PET scans and MRIs were ordered to obtain a diagnosis. In England, Laurence received a diagnosis of multiple system atrophy from one of the world's leading movement disorder specialists. The neurologist was adamant that it was MSA and was astounded that everyone had missed this diagnosis.
Both Laurence and I never realized how difficult it was to get a diagnosis for a neurological disease that seems so common.
With the difficulty of getting a diagnosis, Laurence insisted that a brain autopsy be performed when he died. Laurence had a great sense of humor. He said that after he died, he was done using his brain and might as well let someone else use it. At first, I was hesitant, but Laurence convinced me that it was very important that an unambiguous diagnosis be established and that it was imperative that I send the autopsy report to all physicians that treated him so that they could compare their clinical findings and notes with the autopsy report. Because of HIPAA, which protects patient-doctor confidentiality, even after death, the pathologist can only send the report to the next-of-kin, and cannot send the reports to the treating physicians, so it was my responsibility to forward the report to all the physicians. I was glad to do this.
We made all the arrangements in advance of his death; his brain was to be sent to the world-renowned pathologist, Dennis Dickson, MD, at the Mayo Clinic Brain Bank, Jacksonville, Florida. He died at age 50 of an unrelated condition, three years after his initial diagnosis. I was Laurence's next-of-kin, so I received the autopsy report from Dr. Dickson. The diagnosis was parkinsonism with Lewy body disease, brainstem predominant. None of the doctors that saw Laurence had mentioned Lewy body disease, so it was a huge surprise to me.
Solving the mystery of Laurence's brain helped me immensely deal with his death. It is comforting knowing what caused his problems and that others will benefit from his donation because diagnosing brain disorders is really, really hard but vital to the patient, their families and the physicians that treat them.
While I was working through my grief and because of HIPAA, that protects patient-doctor confidentiality, I notified each doctor that my brother had consulted and sent them a copy of the autopsy report. Every doctor thanked me profusely and commented on how useful this would be in their diagnosis of future patients. In fact, the specialist in England who diagnosed Laurence as having multiple system atrophy, gave a lecture to fellow physicians at an international conference in Europe, on the difficulty of making a correct diagnosis. He referenced Laurence's case as being a good example of the need for patients and doctors to encourage brain donation and follow-up on the reports and results.
The Braude Foundation has been donating funds to CurePSP to help patients with harvesting brains and to motivate patients to donate their brains so that patients can have closure for their loved ones, as well as help other patients, current and future, by giving physicians feedback and advancing neurological research. Please join in helping to find a cure for neurological disorders by donating brains and personally forwarding the autopsy reports to all treating physicians.
See more about brain donations