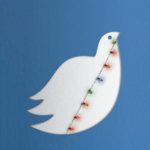 This article, courtesy of the National Institute of Aging, goes through some ways for carepartners to survive the madness that is the holiday season.
Tips include:
Celebrate holidays that are important to you. Include the person with PSP, CBD, MSA, or related diseases as much as possible.
Set your own limits, and be clear about them with others. You do not have to live up to the expectations of friends or relatives. Your situation is different now.
Involve you loved one in simple holiday preparations, or have him or her observe your preparations. Observing you will familiarize him or her with the upcoming festivities. Participating with you may give the person the pleasure of helping and the fun of anticipating and reminiscing.
Prepare quiet distractions to use, such as a family photo album, if your loved one becomes upset or overstimulated.
Make sure there is a space where the person can rest when he or she goes to larger gatherings.
These, and many more.
Click on the image to view and download the special two-page brochure!