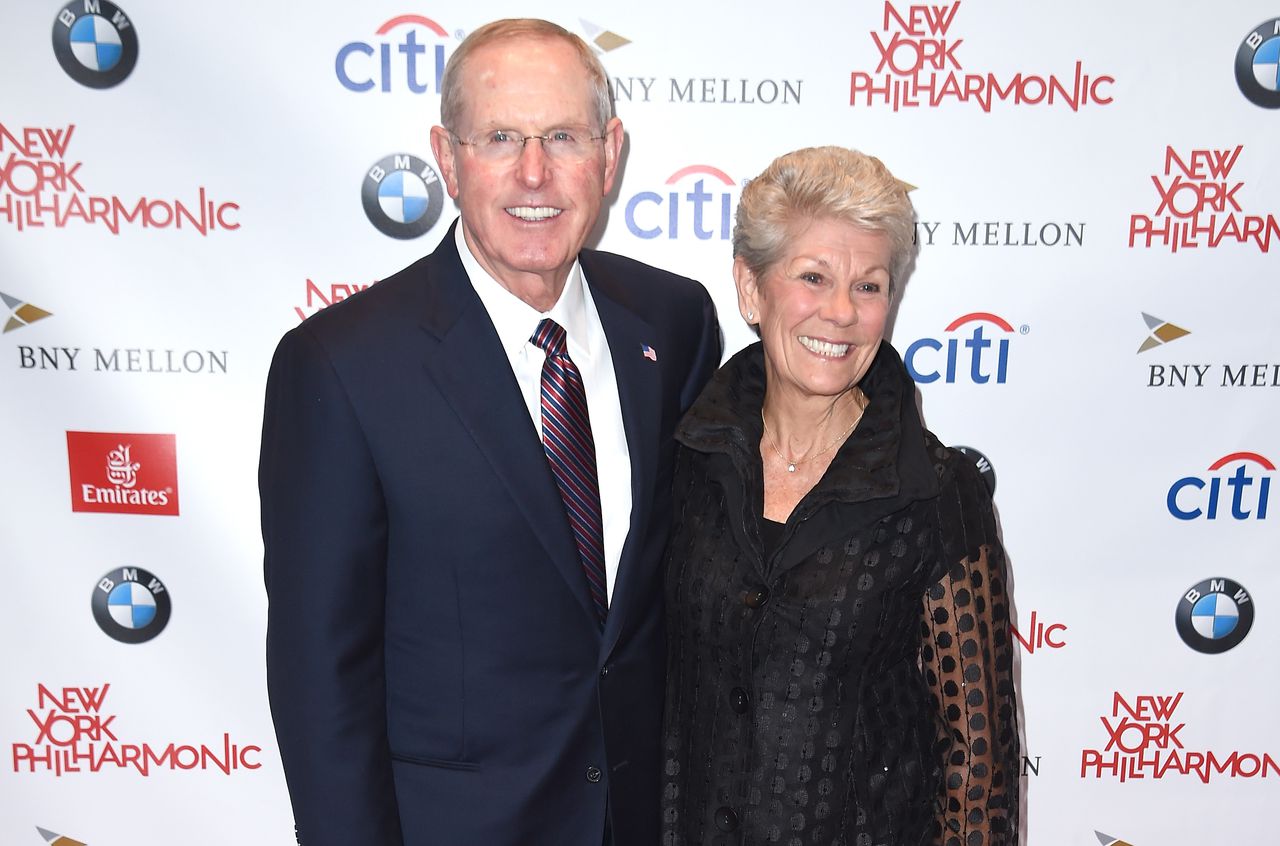 Judy Coughlin, the wife of ex-NFL head coach and executive Tom Coughlin, died Wednesday at the age of 77 after a lengthy battle with progressive supranuclear palsy (PSP), the family announced. 
"My cherished wife and our beloved mother and grandmother, Judy Whitaker Coughlin, passed away this morning at the age of 77," Coughlin said in a statement. "Judy was a remarkable woman in every way. She lived a life filled with love and unselfishly gave her heart and soul to others. Judy made you feel like an old friend from the first hug to the last. She was a mother to all on and off the field."
Coughlin, who began his head coaching career in 1995 with the Jacksonville Jaguars and won two Super Bowls with the New York Giants, revealed Judy's PSP diagnosis in 2021. 
"A friend said we don't get to choose our sunset, and that's true, but I am so blessed to get to hold Judy's hand through hers," Coughlin said in an essay for the New York Times. "And to all those who are caring for a loved one, take a break when you need it and don't be too hard on yourselves. It's not easy. And for all those wondering how they can help, it's simple: Don't forget about the caregivers."
To learn more about PSP, click here.