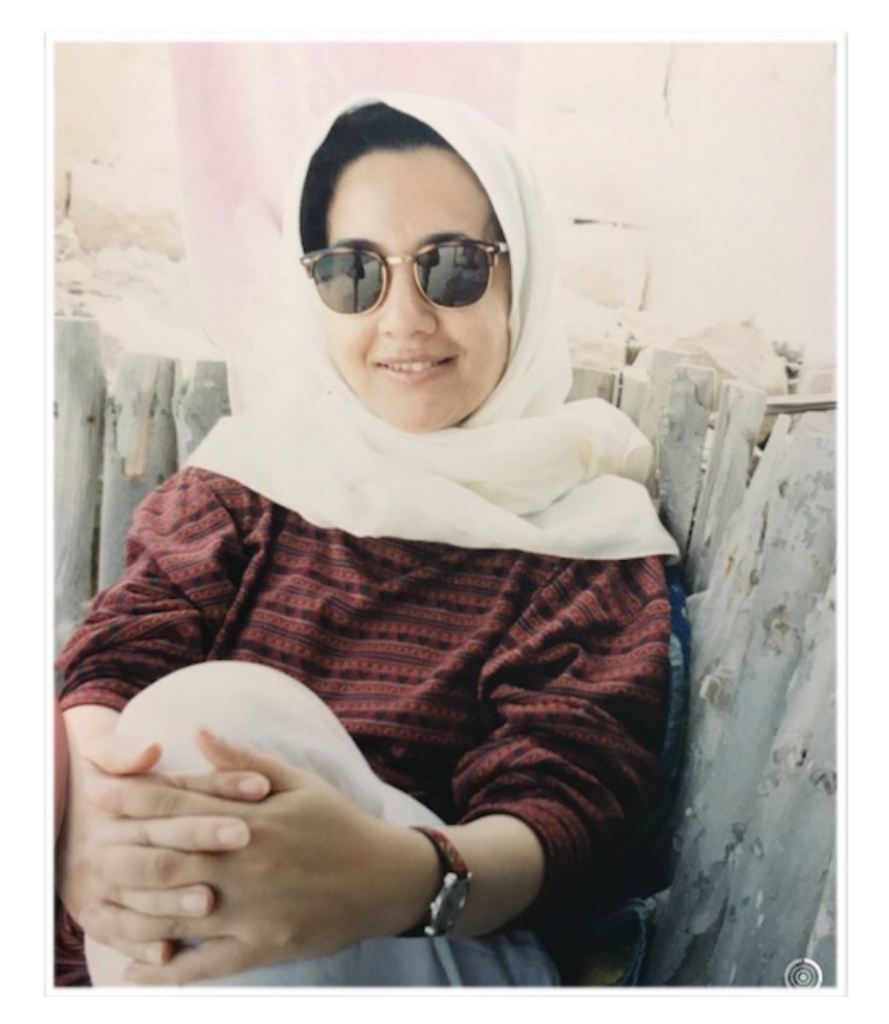 This story comes to us from Noha Al-Awadi about her mother and her battle with progressive supranuclear palsy. Tuesday, October 9th, 2018 marked a year of her passing.
Mama's Legacy
By Noha Abdulrahim Al-Awadi
"What do you mean, 'progressive'"?
That was the only question my mother asked her neurologist at Johns Hopkins Hospital in the summer of 2009 when she was finally diagnosed. After five years of paying visits to ophthalmologists, neurologists, speech pathologists, obstetricians, and ENT specialists, where she received misdiagnosis after misdiagnosis, my mother finally had a name for what was happening to her.
The falls: while crossing a busy London street, while getting off a shuttle bus at the airport, while going down the two front steps on the night of her son's engagement, and so many more.
The change in speech: despite her bilingual fluency, my mother had a gradual inability to articulate the words that were clear in her mind and a slurring of speech that compounded her inability to express herself.
The change in vision: complaints of flashes of light, less automatic blinking and a fixed stare that steadily become worse over time.
"What do you mean, 'progressive'"?
That was the only question my mother asked her neurologist here in Kuwait during early 2011. Echoing the fears she voiced two years ago when diagnosed, she still wanted to know what to expect, and what the future held for her. She wanted to know what would happen. Progressive supranuclear palsy. A cruel disease, with no known cure. Usually gone undiagnosed for several years, or misdiagnosed for even longer, it is a rare neurological condition affecting 3-6 people out of every 100,000 worldwide.
My beautiful mother was one of those people.
Mama was diagnosed at age 55, well before the average age of onset. She lived for eight more years following her diagnosis, loved and cared for by her husband, children, and grandchildren.
My mother, and in turn, our family, eventually understood what 'progressive' meant. We learned firsthand how this terrible disease would rob my naturally soft-spoken and reserved mother of her ability to speak, to walk and to swallow. Throughout it all, for the duration of her journey with PSP, she remained strong. I believe that power dually stemmed from her unwavering strength of character and her faith in a cure. She truly thought that a medical breakthrough could take place during her lifetime and that she would not have to ride this disease out to the end.
She died on the afternoon of October 9, 2017. Today is the one-day anniversary of Mama's passing.
If more awareness existed about progressive supranuclear palsy, patients could be diagnosed earlier. With more funding for neurodegenerative diseases, scientific research could make a breakthrough, and a cure could be found.
In honor of my mother's life, please help me spread the word and create awareness about supranuclear palsy. Both PSP.org and PSPAssociation.org.uk are great resources for patients, caregivers, and physicians, alike.
In honor of my mother's life, please consider visiting either of these websites and making a donation towards crucial medical research to help find a cure for PSP and other prime of life brain diseases.
With all of my heart, I that pray other patients and their families never have to endure the pain and heartache we collectively suffered as a family, as we painstakingly, alongside Mama, discovered what 'progressive' means.