Family Conferences
Among its various educational activities, CurePSP sponsors and organizes family conferences across the country, providing people with the opportunity to learn more about PSP, CBD and MSA and to develop a sense of community. We recognize that these diseases present daily challenges for patients and families.
The conferences include various speakers with in-the-field expertise - neurologists and movement disorder specialists who work directly with patients and their families. These experts address issues related to day-to-day life including the best ways to manage symptoms, the impact of the diseases on the family, and how to cultivate perspective of meaning and joy despite the struggles of the disease.
In addition to the educational facts learned during the session, patients, caregivers, and families learn that they are not alone. Attendees leave the meeting having forged new friendships in the PSP, CBD and MSA communities.
CurePSP strives to meet the needs of those who attend our conferences and actively seeks feedback to improve future programs. We place great value in identifying the topics or speakers that are of the greatest interest to attendees.
2013 Rocky Mountain Family Conference

Saturday, October 19, 2013
9:00am - 3:00pm
Westin Westminster
Westminster, Colorado


CurePSP and the Colorado Neurological Institute (CNI) are teaming up to bring you this family conference, which will feature physicians, researchers, and other healthcare professionals who will address many vital issues concerning PSP, CBD and MSA. We work nationally to bring these education events to patients and caregivers. CNI is local to Colorado and works with a broad spectrum of individuals with neurological diseases to provide patient care including rehab and care management, education and research. Their reach includes those with PSP, CBD and MSA.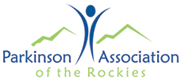 Family conferences like these would not be possible without the help of donors and other supporters. The Parkinson Association of the Rockies (PAR) is a sponsor of this event and provides vital care and support to enhance quality of life to the broader Parkinson community.


Speakers and Topics

Opening Words and Welcome
Ellen Belle, MA, PT
Director
Colorado Neurological Institute





Medical Updates on PSP and CBD
Rajeev Kumar, MD
Medical Director and Neurologist
Colorado Neurological Institute





Medical Update on MSA
Aaron Haug, MD
Neurologist
Colorado Neurological Institute





Improving Day-to-Day Mobility
Linda Vigil, MSPT
Physical Therapist
Colorado Neurological Institute





Little Things Can Make a Big Difference: Tips from an OT
Kristina Anderson, OTR
Occupational Therapist
Colorado Neurological Institute





Rehabilitative Services - Speech-Language Pathology
John Dean, MA, CCC-SLP
Founder and Director
Parkinson's Team @ Summit Rehab at Life Care Center of Longmont





Helping Families Stay Strong
Trish Caruana, MSW
Vice President, Programs & Education
CurePSP





Living Well with a Chronic Disease
Luci Draayer, LCSW, CMC
Director of Patient Care
Colorado Neurological Institute





Registration
Registration is $40 for the first attendee and $30 per additional family member or caregiver. Registration includes access to all sessions, a light breakfast, and catered lunch.
Register online for this conference or contact the CNI Education Office, specifically Deb Stef at 303-357-5440 or dstef@thecni.org.



Hotel Information
Westin Westminster
10600 Westminster Boulevard
Westminster, CO 80020
Toll-free: 888-627-8448
Local: 303-410-5000
http://www.westindenverboulder.com




---
Past Event - 2013 Boston Family Conference
Opening Words and Welcome

Richard Gordon Zyne, DMin
President-CEO, CurePSP
Janet Edmunson, MEd
JME Insights
Patricia Richardson
Actress and CurePSP National Spokesperson
Download Slides | Watch on YouTube

Medical Update on PSP

Medical Updates on CBD and MSA

Speaker Panel Q&A

Lawrence Golbe, MD
UMDNJ Robert Wood Johnson Medical School
Yvette Bordelon, MD, PhD
University of California, Los Angeles
Watch on YouTube

Family Workshop: Getting Better Support

Patient-Only Discussion Group

Kelley Harrison Pistacchio, PhD

Physical & Occupational Therapies: Improving Day-to-Day Life

Speech & Language Therapies: Coping with Symptoms

Closing Remarks
---
Past Event - 2012 Johns Hopkins Caregiver Conference
Your PSP Management Plan

Becky Dunlop, RN
Johns Hopkins Parkinson's Disease and Movement Disorders Center
Download Slides

Quality Time

Keeping Families Strong
---
Past Event - 2012 Dallas Family Conference