Family Conferences
Among its various educational activities, CurePSP sponsors and organizes family conferences across the country, providing people with the opportunity to learn more about PSP, CBD and MSA and to develop a sense of community. We recognize that these diseases present daily challenges for patients and families.
The conferences include various speakers with in-the-field expertise - neurologists and movement disorder specialists who work directly with patients and their families. These experts address issues related to day-to-day life including the best ways to manage symptoms, the impact of the diseases on the family, and how to cultivate perspective of meaning and joy despite the struggles of the disease.
In addition to the educational facts learned during the session, patients, caregivers, and families learn that they are not alone. Attendees leave the meeting having forged new friendships in the PSP, CBD and MSA communities.
CurePSP strives to meet the needs of those who attend our conferences and actively seeks feedback to improve future programs. We place great value in identifying the topics or speakers that are of the greatest interest to attendees.
2015 Southeastern Family Conference
Saturday, February 7, 2015
9:00AM - 4:00PM
Best Western Gateway Grand
Gainesville, Florida
Our 2015 Southeastern Family Conference is geared toward patients, carepartners, and families who are dealing with PSP, CBD and MSA. Presenters will be experts in the field of movement disorders and will speak about all three diseases. There will be updates on the latest research and discussion of the psychological aspects of the diseases. Also, allied healthcare professionals (PT, OT, SLP) will discuss techniques and therapies aimed at improving the quality of day-to-day life.

SPEAKERS

Todd Golde, MD, PhD
University of Florida
Dr. Golde is the Director of the Center for Translational Research in Neurodegenerative Disease at the University of Florida. Dr. Golde's laboratory conducts disease-oriented research with a specific, but not exclusive, focus on neurodegenerative diseases such as Alzheimer's and Parkinson's. The basic road map for this research is to attempt to understand the disease, create models that mimic aspects of the disease process in a time course that is amenable to study, identify targets for intervention, and opportunistically develop and evaluate therapies that might alter the disease course.



Meredith Wicklund, MD
University of Florida
Dr. Wicklund is an Assistant Professor in the Department of Neurology at the University of Florida. She completed a BS in Microbiology, graduating Magna Cum Laude from the University of Illinois at Urbana-Champaign. She obtained her MD from the University of Illinois College of Medicine at Rockford, where she graduated with Honors. Dr. Wicklund's clinical practice is devoted to providing the highest level of neurologic care to a wide variety of neurologic disorders. She has a special interest in autoimmune, paraneoplastic and degenerative neurologic disorders and traumatic brain injury.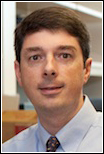 Nikolaus McFarland, MD, PhD
University of Florida
Dr. McFarland joined the UF Department of Neurology (and Neuroscience) and the Center for Movement Disorders and Neurorestoration as an Assistant Professor. He holds the Wright/Falls/Simmons Professorship in PSP/Atypical Parkinson's. He is also a member of the newly-formed Center for Translational Research in Neurodegenerative Disease (CTRND) which aims to bring the bench closer to the bedside. Dr. McFarland has strong clinical interests in Parkinson's disease and atypical Parkinsonisms including PSP, CBD and MSA.



Joellyn Fox, DPT
Dan Aaron Parkinson's Rehabilitation Center, Hospital of the University of Pennsylvania
Ms. Fox is a physical therapist who graduated from Lehigh University with a Bachelor's in Biology and Psychology and then earned her DPT from Temple University. Ms. Fox has more than a decade of professional experience within the University of Pennsylvania Health System. Her professional accreditations include: ATTP Clinician Trained, LSVT BIG certification, Parkinsons Wellness and Recovery (PWR!) certification and Rock Steady Boxing certification.




Trish Caruana, MSW
CurePSP
Ms. Caruana received her Bachelor's degree in Psychology at the State University of New York and her Master's degree in Social Work at the University of Maryland. Trish worked as a mental health clinician and senior clinical manager at the Johns Hopkins Hospital for 13 years and maintained a private practice specializing in the treatment of depression before coming to CurePSP in 2010 as the Vice President of Programs and Education. She has extensive experience providing individual, couples, and family therapy on a wide variety of issues with a focus on chronic illness.

REGISTRATION
Registration is $35 per person. The registration deadline is Monday, February 2, 2015. Registration includes access to all educational sessions, continental breakfast, catered lunch, and afternoon snacks. Register online or contact Kimberly Anderson at anderson@curepsp.org or 800-457-4777 x5668.

HOTEL INFORMATION
Best Western Gateway Grand
4200 NW 97th Boulevard
Gainesville, FL 32606
Tel: 352-331-3336
CurePSP does have a room block - when reserving a room, please indicate that you are attending the CurePSP Family Conference. The room block cut-off date is January 7, 2015, so please reserve your room before that date.
---