Family Conferences
Among its various educational activities, CurePSP sponsors and organizes family conferences across the country, providing people with the opportunity to learn more about PSP, CBD and MSA and to develop a sense of community. We recognize that these diseases present daily challenges for patients and families.
The conferences include various speakers with in-the-field expertise - neurologists and movement disorder specialists who work directly with patients and their families. These experts address issues related to day-to-day life including the best ways to manage symptoms, the impact of the diseases on the family, and how to cultivate perspective of meaning and joy despite the struggles of the disease.
In addition to the educational facts learned during the session, patients, caregivers, and families learn that they are not alone. Attendees leave the meeting having forged new friendships in the PSP, CBD and MSA communities.
CurePSP strives to meet the needs of those who attend our conferences and actively seeks feedback to improve future programs. We place great value in identifying the topics or speakers that are of the greatest interest to attendees.
2016 Canadian Family Conference
Friday, May 13, 2016 - Saturday, May 14, 2016
Courtyard Hamilton - Marriott Hamilton, Ontario, Canada
The 2016 Canadian Family Conference begins the evening of Friday May 13th– Join us for the evening, come share your journeys and engage with others that also experience prime of life neurodegenerative diseases at our support group meeting.
Saturday, May 14, features a full day of informative sessions, with medical and healthcare professionals discussing various aspects of the diseases.
2016 Canadian Family Conference registration is $45.00 CAD per person and includes access to all educational sessions, breakfast, lunch, and mid-morning and afternoon snacks.
Preliminary Agenda
Friday, May 13
Registration  
6:30 pm - 7:00 pm
Support Groups  
7:00 pm - 9:00 pm
Saturday, May 14 
Registration & Breakfast
8:00-9:00am 
Welcome
9:00-9:15am
Trish Caruana, MSW, Executive Vice-President, CurePSP
Mary-Ellen Duncan, Acting President, CurePSP Canada
PSP:  An Overview and an Update
9:15-10:00am
J.E. Rick Paulseth, MD, FRCP(C), Associate Clinical Professor of Neurology, McMaster University
Neuro-ophthalmic Manifestations of PSP
10:00-10:30am
Amadeo R. Rodriguez, MD, Associate Professor of Ophthalmology, McMaster University
Morning Break
10:30-11:00am
CurePSP Research Activities and Clinical Trials
11:00-11:45am
Alex Klein, Ph.D., Vice-President, Scientific Affairs, CurePSP
Lunch 
11:45-1:00pm
Navigating Health Care Systems
1:00-2:00pm
Janice Chaplin, B.A., B.S.W., M.S.W., RSW
Afternoon Break
2:00-2:30pm
Maximizing Functional Mobility with PSP
2:30-3:15pm
Jan Goldstein Elman, BSc (PT), MHSc
Closing Remarks
3:15pm
REGISTER NOW!!!
$45.00 CAD per person - to be paid at the conference.
This includes access to all educational sessions, refreshments throughout the day and the chance to help other families just like you.To register please contact Kimberley Adrovez
Please be aware that the following information will be required for all attending:-
Name
Address
Email
Phone Number
Which disease you want to know about
Whether you're the patient, family member, care giver or healthcare professional
FOR A CHANCE TO WIN AN IPAD MINI, RAFFLE TICKETS WILL BE AVAILABLE, CONTACT KIMBERLEY ADROVEZ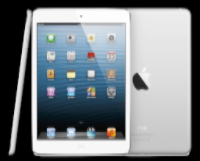 Surrounding Hotels:
---
Past Event - 2016 East Coast Family Conference
Friday, March 11, 2016 - Saturday, March 12, 2016
Sheraton LaGuardia East
Flushing, New York
---
Past Event - 2016 West Coast Family Conference
Friday, February 19, 2016 - Saturday, February 20, 2016
San Mateo Marriott
San Mateo, California
Check out these photos from the 2016 West Coast Family Conference. Please note that these photos are for personal use ONLY. Photos©Doug Menuez/Stockland Martel
---
Past Event - 2015 Canadian Family Conference
Saturday, June 13, 2015
The Southway Hotel
Ottawa, Ontario Canada
Watch the 2015 Canadian Family Conference
---
Past Event - 2015 Southeastern Family Conference
Saturday, February 7, 2015
Gateway Grand
Gainesville, Florida