Sheree Jacobs For The Cure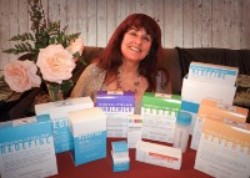 I first realized that something was wrong when my husband Stuart went for a bike ride with our boys and fell into the bushes due to his lack of balance. Soon, his movement slowed to the point that he couldn't work and was forced to go on disability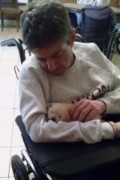 Stuart was officially diagnosed four years ago with Progressive Supranuclear Palsy (PSP).  It's a rare and devastating brain disease that strikes in the prime of life and causes serious movement, behavioral, emotional and cognitive symptoms. There is no cure.
As you would expect, Stuart's illness and death have been overwhelming to our family, especially to my two sons who had to endure losing their farther for nearly half their lives. But we're comforted by the knowledge that he made a difference in every life he touched. As a writer's agent, he found work for unknowns. As a loan officer, he treated clients with honor and respect, and trained others to do so as well. And as a husband and father, he made us his first priority.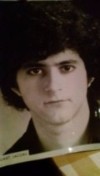 We're also comforted by the kindness and encouragement we have received from the CurePSP Foundation. CurePSP provides family and caregiver support, physician education and public awareness and research funding – "care, consciousness and cure."
That's why I have decided to donate a portion of all my commissions from my business with Rodan & Fields, a skin care line developed by the creators of Proactive, to CurePSP.  
Please help me give back to CurePSP and support thousands of families like mine. Visit  www.shereejacobs.myrandf.com. Thank you!