LATEST NEWS
CurePSP

With the generous support of the Nesbitt Charitable Fund we are able to directly fund a study in France of possible environmental causes of PSP, as well as offer support to those patients involved in the study.

To participate, call the Janix Call Center at 702-487-0133, and refer to this study by its identifier: NCT02494024. This study is currently not recruiting but please continue to visit our site for updates.

Multiple Ascending Dose Study of BMS-986168 in PSP Patients - Recruitment Completed

This study will evaluate the safety and tolerability of multiple ascending intravenous infusions of BMS-98616, and assess the pharmacodynamics of BMS-986168 on cerebrospinal fluid (CSF) extracellular tau (eTau) concentrations in patients with PSP.

CurePSP

The Perelman School of Medicine at the University of Pennsylvania announced today that it has received a grant from the National Institutes of Health's National Institute on Aging to establish the Coordinating Center for Genetics and Genomics of Alzheimer's Disease in collaboration with five other institutions.

CurePSP

Dennis W. Dickson, M.D., a neuropathologist at Mayo Clinic's campus in Florida, will receive the highest honor bestowed by the American Association of Neuropathologists (AANP), an international society of physicians and scientists who study, diagnose and treat diseases related to the brain, nerves and muscles. CurePSP supports and partners with the Mayo Clinic Brain Bank.

Obscure Disease (PSP) May Offer Backdoor to New Treatments for Alzheimer's and Other Killers

CurePSP
WELCOME TO CUREPSP
CurePSP is the leading nonprofit advocacy organization focused on prime of life neurodegenerative diseases, a spectrum of fatal brain disorders that often strike during a person's most productive and rewarding years. Understanding the causes of and treatments for neurodegenerative brain diseases is one of the great healthcare imperatives of the 21st century, and CurePSP is a pioneer in this effort.
Research into rare prime of life diseases, especially progressive supranuclear palsy (PSP), holds promise for opening new pathways to research for more prevalent neurodegenerative diseases, such as Alzheimer's disease and Parkinson's disease. Founded in 1990, CurePSP has funded more than 160 research studies and is the premier source of information and support for patients and their families, care partners, investigators, doctors and other healthcare professionals.
FOR THE CAUSE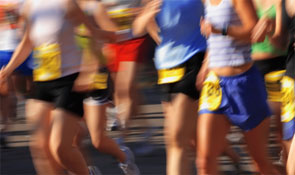 There are a few easy ways to help raise money for CurePSP without even having to leave your computer! Take a minute and sign up for Goodsearch and Ziggedy. Goodsearch is a search engine (powered by Yahoo!) that generates donations every time you use it. With Ziggedy, each time you shop online - with thousands of potential retailers - you'll automatically generate funds for CurePSP without any cost to you. You can also do your online shopping using the AmazonSmile program. Get started on our online fundraising tools page!
Have you gotten your CurePSP wristband or Hope bracelet yet? Or, ordered an awareness ribbon magnet for your car? These items help create awareness about rare neurodegenerative diseases. Order today!
BROADENING OUR REACH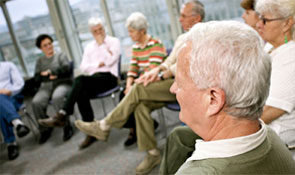 We provide patients, caregivers, and families with access to a network of support. There are face-to-face support groups in many US states across the nation, with a few in Canada. We also coordinate online groups that meet via computer or telephone - all you have to do is call in. CurePSP also offers a large list of peer supporters who are willing to talk with people about their experiences with the diseases. Please take a moment to browse our support network.
CurePSP puts all the educational information it can find on its website and makes it available to the public free of charge. This includes information on the diseases for patients, caregivers, and even healthcare professionals. We also publish a bi-annual newsletter that often features articles focusing on treatment options, research, and upcoming events. You can also view past issues.
Finding A Cure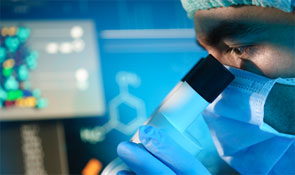 Research is paramount in the quest to find a cure. Therefore, CurePSP devotes a large portion of its budget to research. There are often clinical trials and studies that are seeking patients who fit certain criteria. We provide a list of current research studies and also encourage visitors to search the clinicaltrials.gov website. For extra reading about current research, we recommend the PSP Blog and Registry authored by Lawrence Golbe, MD.
Additionally, we host an international research symposium each year to facilitate the sharing of research findings across our grants program and the greater scientific community.
Also, CurePSP funds the Eloise H. Troxel Memorial Brain Bank at the Mayo Clinic in Jacksonville, Florida, where patients can arrange to have their brains donated to science.