Article by Lori Thomas, February 27, 2018, SeniorAdvice.com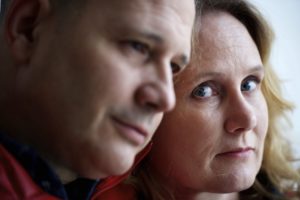 Being a caregiver can sometimes be an overwhelming responsibility. Whether you are caring for a parent, a loved one, a friend or even an acquaintance—this role requires a great deal of time and commitment. Caregivers not only need to provide daily support for those they look after, but they are also often responsible for many of the individual's personal affairs, especially when it pertains to unforeseen or emergency situations.
This is why every caregiver, no matter who they are caring for, should know where a few key important documents are. These documents can help caregivers make difficult decisions on behalf of the individual they are caring for, and be prepared in case something serious arises.
If you are acting as a caregiver, make sure that you check on the location of the following documents. You don't need to see them or have them in your possession, you just need to know where they are. Here are the most important ones every caregiver should be aware of.
Driver's License and Social Security Card- Some individuals may keep these with them at all times, but most people requiring serious care won't carry these two forms of identification around. These documents may be vital in an emergency.
Insurance Coverage Card- If you need to take the individual to the hospital for an emergency, you are going to need to have their insurance card. Depending on who you are caring for, this coverage may be from a Medicaid or Medicare card.
Birth Certificate and Marriage Certificate (if applicable)- Birth certificates are actually quite important and often misplaced. If the individual you are caring for has been married, you will also want to make sure you know where their marriage certificate is. Once you find these documents, keep them in a safe location.
Mortgage Information- If you are looking after someone who owns a home—you need to have their mortgage information. This is especially important if you are caring for someone who is no longer able to take care of their mortgage payments on their own. You may need to know how to make payments on their property or sell their home, depending on the situation.
Organ Donor Information- Many people today sign up to be organ donors. Should the individual you are caring for pass away, you will need to know if they are an organ donor, so the hospital can use those organs to help someone else in need.
Will and Power of Attorney– If the individual you are caring for has a legal power of attorney, it is important to know who this individual is, if you are not this person. You should also know where their will is and if they have a healthcare proxy or living will. This information can help make sure that the individual's final wishes are being carried out, even if they aren't able to make these decisions on their own.
Other Insurance Information- Make sure you know where their life insurance and long-term care insurance policies are and that you know where all of the other insurance information for this individual is being stored.
Funeral Information and Burial Plots– Many individuals pick out their burial plots long before they need care and well before they pass. Some do not. If the individual you are caring for has made these arrangements, it is important to know where the documents are, in case of their passing.
Financial Information- While you may not have or need access to this financial information, it is important to know where all of the loan documents, trusts, banking information and stock information is located.
Safety Deposit Box Access- Many people have a safety deposit box, often located in a bank, along with a key, a list of what is included in the box and a directive with information and names of the individuals who have access to the box. Even if you don't have access, you need to know how others can get in the individual's safety deposit box.
These are some of the most important pieces of information that most people own. Make sure you know where they are located, so you are always prepared in case of an emergency.