Board of Directors
Members of the Board of Directors of CurePSP accept the major responsibility of implementing the mission of the foundation. Board members are actively involved in continually defining and redefining the mission and participating in strategic planning to review purposes, programs, priorities, funding needs, and levels of achievement.
Board members assure that the Board of Directors fulfills the governing responsibilities of the organization. It is responsible for its own operations including education, training and development of Board members and an annual evaluation of its own performance.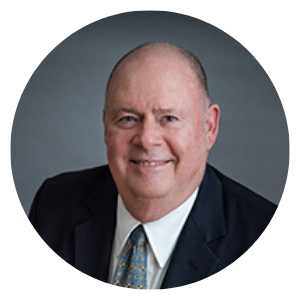 Interim Chair
Bill McFarland
Bill McFarland brings more than 35 years of proven leadership skills, with profound knowledge and passion for improving the scope of the financial services industry. Bill is responsible for leading clients through conversion, implementation, and process engagements. Bill has negotiated countless contracts and directed over 50 system conversions and consolidations. His ability to provide the most suitable next best action for a client is a second nature process for him. Beyond operations, contracts, and conversions, he has extensive understanding of mergers and acquisitions, project management, process improvement, profitability enhancement, and organizational development.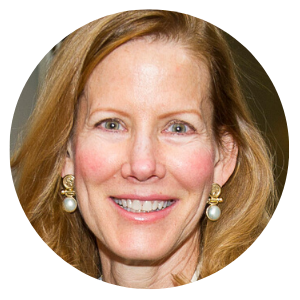 Vice-Chair
Amy Branch
Amy worked for over 28 years in the Banking, Financial Markets, and Insurance sectors chiefly as Director of Global Accounts with SunGard Data Systems and with Computer Sciences Corporation, as head of Business Development for the Disaster Recovery Division.  She has served on the board of several not-for-profit organizations, including Ronald McDonald House, Kids Helping Kids Art Auction (North Carolina). Amy holds a BS in Business Administration from the University of North Carolina – Chapel Hill.
"The opportunity to serve CurePSP is one I welcome. It is not often that time and circumstance permit giving back and making a contribution with a disease that hits close to home. I've had the opportunity to learn from my mother and stepfather; her with Alzheimer's Disease, him with PSP. For my parents and for the parents and spouses and families of others; I am honored to support the mission of CurePSP."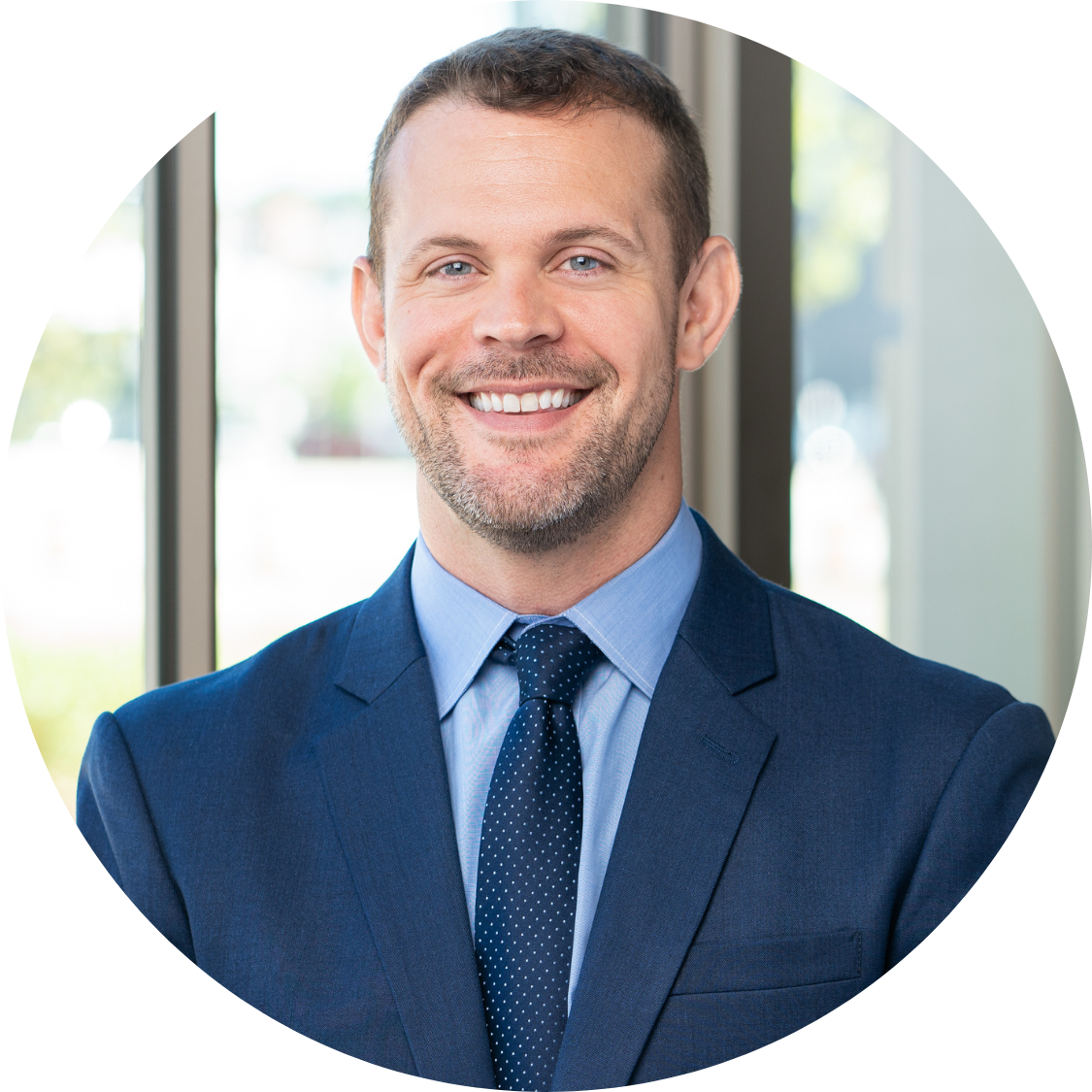 Treasurer
Justin Shea
Justin is a Principal at Hammes Partners, a private equity platform focused on the U.S. healthcare market and is primarily involved in the investment activities of the firm. Prior to joining Hammes, Justin worked with the Acquisition and Asset Management groups at Greenfield Partners, a global real estate investment firm. His responsibilities included acquisition and management activities in various types of real estate, including healthcare, hospitality, distressed debt, and land, with responsibility for over $500 million in equity invested.  Previously, he worked with Robert W. Baird & Co. in its Investment Banking Group. He earned a B.S. in Accountancy and a B.S. in Real Estate Finance from the University of Illinois, Urbana-Champaign.
Justin has been involved with CurePSP since his father was diagnosed with the disease in 2009. He is currently a Member of the Board, the Executive Committee, and also chairs the Finance Committee.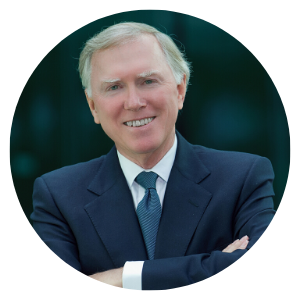 General Counsel
Russell Gardner
Russell Gardner is a principal in Gardner Employment Solutions, LLC, a law firm focusing on advising and counseling management-side clients in all aspects of the employment relationship.  He was a partner in the Employment Practice Group of DLA Piper, a global law firm, for more than 25 years before his retirement from the firm in 2015. 
Russ is acknowledged by "Chambers USA" as one of the leading lawyers in Maryland practicing management-side employment law.  He continues to be honored by his peers through inclusion in "Best Lawyers in America."  He is rated "AV" from Martindale-Hubbell, the highest rating available, and was selected by them as a 2013 Top Rated Lawyer in Labor & Employment.  Russ earned his B.A. (History/English) from Alfred University and his J.D. from Syracuse University College of Law.
Russ is a member of the Bars of Maryland and New York.  He is admitted to several federal district and appellate courts, as well as the Supreme Court of the United States.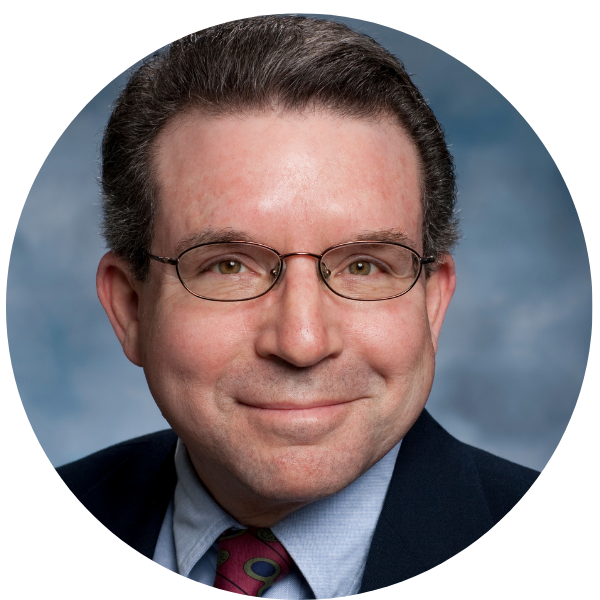 Lawrence I. Golbe, M.D.
Lawrence I. Golbe, MD is Emeritus Professor of Neurology at Rutgers Robert Wood Johnson Medical School in New Brunswick, NJ. He was Acting Chair of his department at Rutgers from 2000 to 2003, Director of its Division of Movement Disorders from 2012 to 2020 and Program Director of its neurology residency from 2003 to 2018. His research has focused on the clinical genetics, clinimetrics and epidemiology of the parkinsonian disorders. In 1988 he co-led the first studies of the prevalence and risk factors in PSP. He led the clinical portion of the project that in 1997 identified the first known Mendelian mutation causing Parkinson's disease in the gene for alpha-synuclein. He devised and validated the PSP Rating Scale, which since its 2007 publication has become the standard clinical measure and treatment outcome marker for PSP world-wide. He is the author of A Clinician's Guide to Progressive Supranuclear Palsy (Rutgers University Press, 2018) and maintains psp-blog.org. He has worked closely with CurePSP since 1990, presently as Chief Clinical Officer, chair of the Scientific Advisory Board and member of the Board of Directors, Executive Committee and Steering Committee of its Centers of Care network.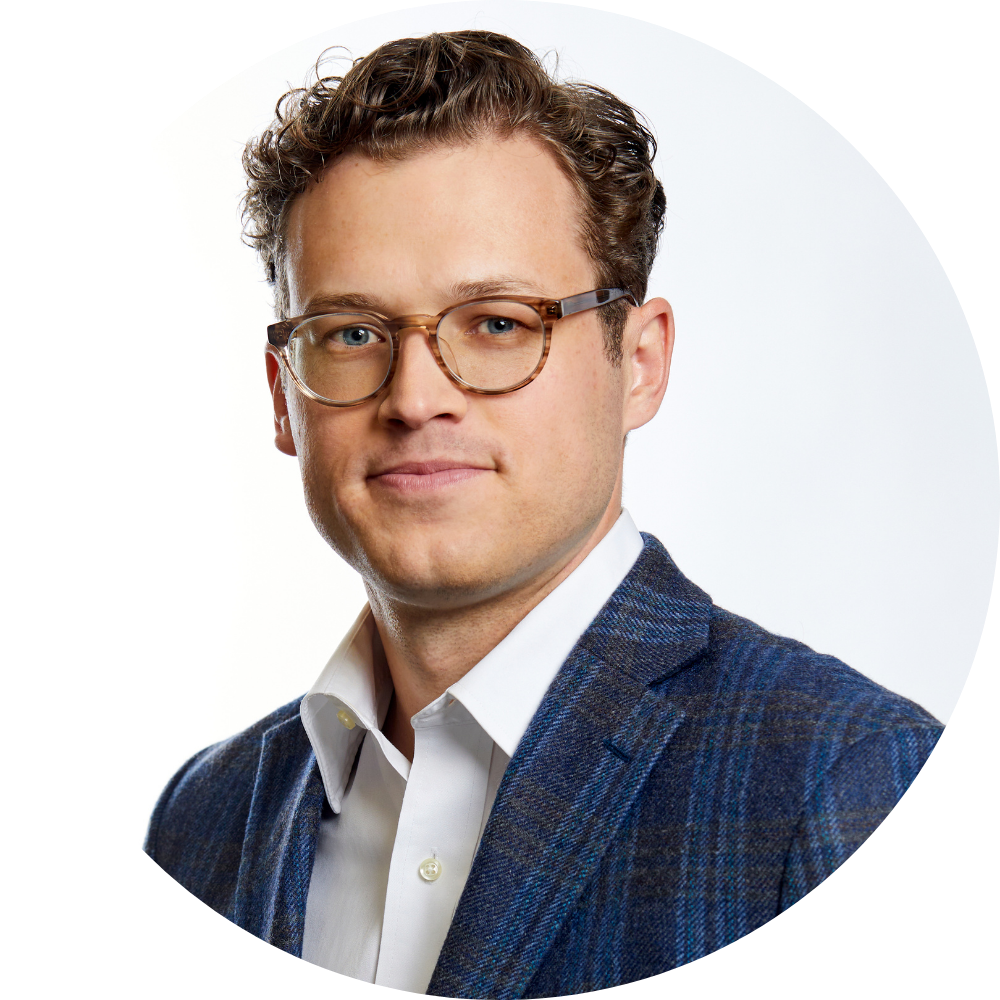 Louis Foxwell, CFA
Louis is a Portfolio Manager at Hunt Valley Wealth, an investment adviser that operates as part of Connectus Wealth Advisers. He co-manages more than $700 million of assets under management. 
Louis received a B.A. in Writing Seminars from Johns Hopkins University, where he also completed the Entrepreneurship & Management program. He holds the Chartered Financial Analyst designation. Louis previously worked in the Baseball Operations department of the Baltimore Orioles.
Louis joined CurePSP in 2021 after his father's battle with the disease.  His father dedicated his life to medicine, and Louis aims to mirror that dedication in his service to CurePSP, where he currently serves on the Finance and Investment Committees.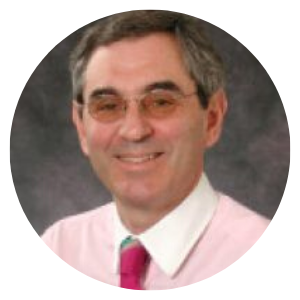 Lawrence D. Levien
Lawrence D. Levien focuses on the negotiation and administration of collective bargaining agreements and has negotiated a variety of complex multiparty transactions. He also has extensive experience in the negotiation and consummation of corporate acquisitions, bankruptcies, and divestitures as they affect all levels of the employee complement. His practice concentrates on clients encountering major restructuring challenges due to either economic circumstances or industrywide dislocations.
Mr. Levien generally represents employers with multiple union relationships and/or employers party to multiemployer agreements through the auspices of industrywide associations. The interplay between the objectives of his client and the needs of the multiemployer group is a specialized element of his practice.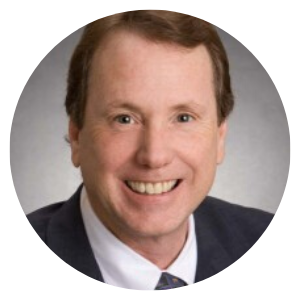 James G. McClellan, CPA/PFS
Jim graduated from the University of Houston Bauer College of Business, class of 1979.  Jim began his CPA practice in 1983, James G. McClellan CPA, in Sugar Land, Texas. His 36 years of business includes the practice of public accounting, financial and estate planning, business consulting and as a state registered investment advisor in Texas, and is a Certified Financial Planner™ practitioner and Personal Financial Specialist (CPA/PFS).
Currently as President and Trustee of the Fred and Mabel R. Parks Foundation, the Foundation is active in making grants primarily in the area of higher education, medical research and services, and in support of social services for the disadvantaged.
Mr. McClellan currently serves on various other non-profit boards including Child Advocates of Fort Bend, Director and Past-President  and Blue Cure Foundation, Director and Treasurer.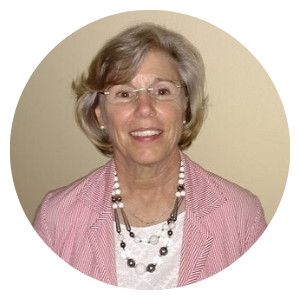 Ileen McFarland
Ileen Watson McFarland has been a PSP Support Group participant and support group leader for the past 7 years.  Through her husband's five year journey with PSP she experienced the challenges presented as a carepartner and found respite through her involvement with the CurePSP Organization.
Over the past year Ileen has served as the Chair for the CurePSP Patient & Carepartner Advocacy Committee which has been instrumental in providing support to both carepartners and patients. This committee oversees patient and caregiver resources, volunteer recruitment, development and training, peer-organization collaborations, national conferences and international leadership and program development.   A major focus is on education for medical and healthcare professionals as well as raising public awareness and communications.
She has been active in the on-going fundraising campaign and sponsored events and created a memorial fund for friends and family to contribute donations to the CurePSP Organization.
Compassion, understanding and the willingness to share experiences with people who are dealing with these diseases has provided them with hope when needed and support when all is lost.  This is Ileen's primary focus.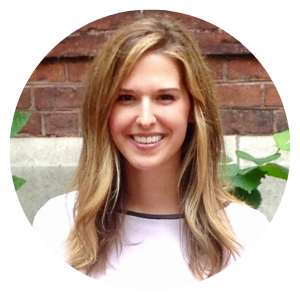 Margaret Orseth
Maggie Orseth, a consultant with Bain & Company, has worked closely with major pharmaceutical companies to develop strategic plans that treat neurological diseases, including tauopathies like PSP.
She has also worked to identify and overcome regulatory and operational roadblocks in the development of novel treatments at other patient advocacy/research organizations, including Charley's Fund, which focuses on finding a cure for Duchenne Muscular Dystrophy.
Maggie became familiar with CurePSP after her father passed away from a neurodegenerative protein-misfolding disorder in 2007, and joined the board in March, 2017. She received her BA in Economics in 2010 from the University of Pennsylvania and her MBA from Harvard Business School in 2017.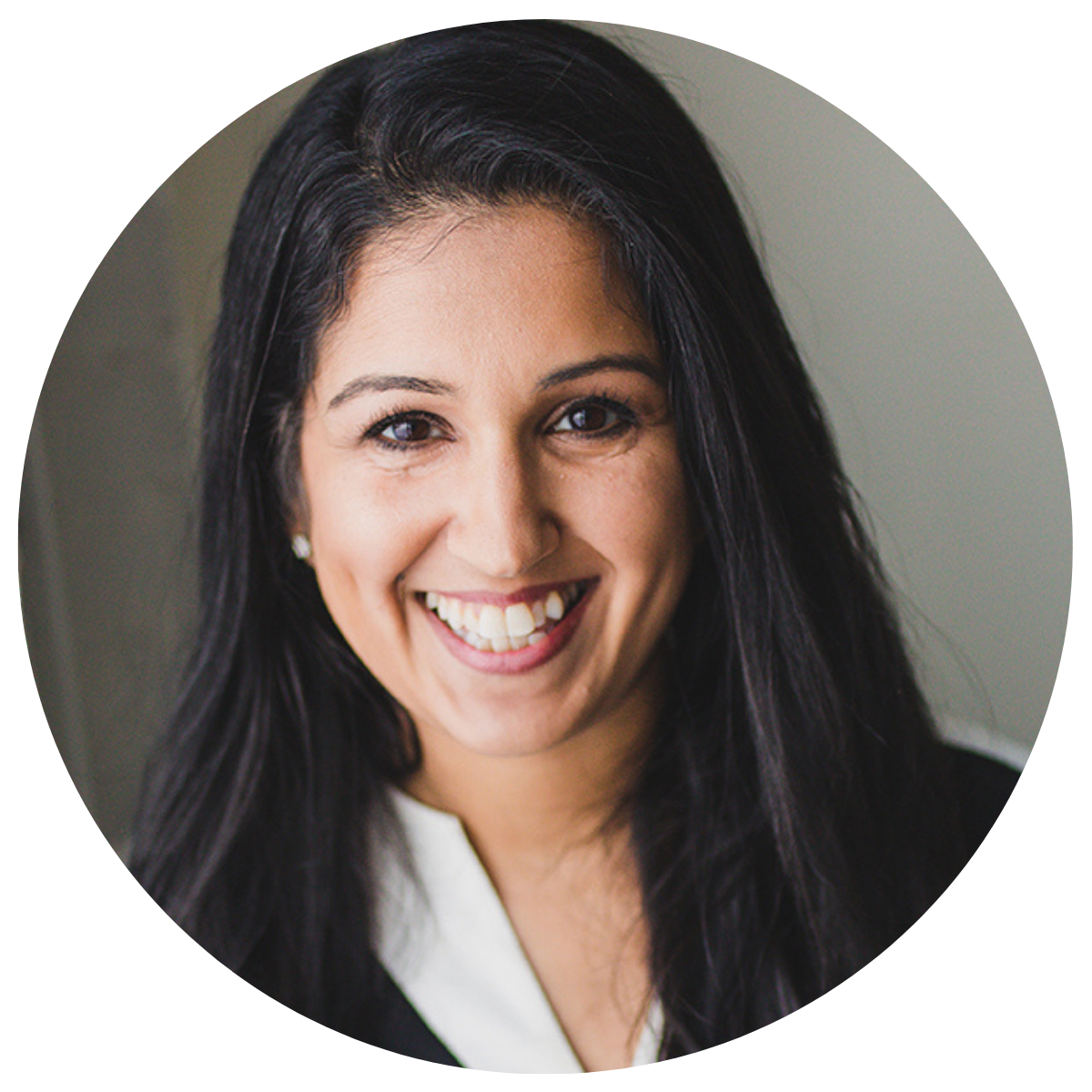 Mana Bhatt Sanghvi
Mana Bhatt Sanghvi has spent the last 20+ years building and growing businesses domestically and internationally across Fortune 200 companies, startups, and hyper growth companies. She has focused her career on customer-centric innovation, in industry verticals including health and wellness, consumer and B2B tech, CPG, residential real estate, banking, long term care, and education.
In 2010 Mana's Dad and best friend was misdiagnosed with Parkinson's and one year later, correctly diagnosed with PSP.  She and her sisters spent many years navigating how to support their caregiving Mom and patient Dad on their unexpected path. 
In her last Christmas with her Dad in 2015, she promised him she would make a difference in helping serve CurePSP families differentially and meaningfully. She's delighted to be a part of the CurePSP board as a medium to deliver on that commitment.
Mana earned her undergraduate degree in Finance and International Business from NYU's Stern School of Business and her graduate degree in Marketing and Strategy from Northwestern's Kellogg School of Management. Her happiest moments center around living, laughing, and traveling with her husband, two lovable kids, and their sweet puppy.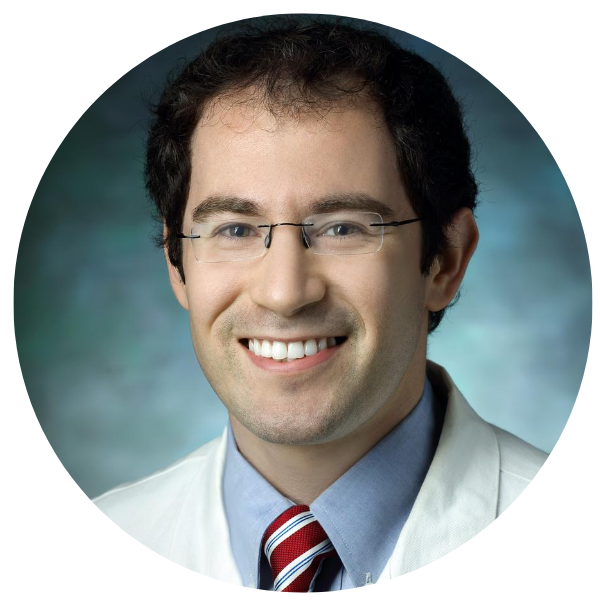 Alexander Pantelyat, M.D.
Dr. Alexander Pantelyat cares for patients with movement disorders such as Parkinson's disease and related syndromes, essential tremor, dystonia, chorea and normal pressure hydrocephalus. He also provides botulinum toxin injections for movement disorders and is involved in deep brain stimulation programming and intraoperative neurophysiological monitoring.
His research explores atypical parkinsonian disorders, such as dementia with Lewy bodies, progressive supranuclear palsy, corticobasal syndrome/degeneration and multiple system atrophy; cognitive aspects of movement disorders; and music-based rehabilitation of neurodegenerative diseases.
Dr. Pantelyat earned his medical degree from Temple University School of Medicine in Philadelphia, where he was elected a member of the Alpha Omega Alpha Honor Medical Society and received the Matthew T. Moore Prize in Neurology. He completed his residency training in Neurology ?at the University of Pennsylvania in Philadelphia, and a fellowship in movement disorders at the University of Pennsylvania/Philadelphia VA Medical Center. 
As part of his fellowship, Dr. Pantelyat also completed the Clinical Research Certificate Program at the Center for Clinical Epidemiology and Biostatistics. He is a 2013 American Academy of Neurology Palatucci Advocacy Leader and grant recipient.
Jack Phillips
Jack graduated from Bucknell University (BSBA) and George Washington University (MBA-Int'l Business).  He was a Vice President of Owens Corning which included global responsibilities and postings for six years in Athens, Greece to develop business in the Middle East and Africa and for four years in Brussels, Belgium for European marketing.  After OC, he engaged in start-ups and was a founder and COO of Wind Energy Corporation.
"My wife, Linda, was diagnosed with PSP in February, 2020.  I committed myself to being the best caregiver I can be and to do everything possible to help find a cure.  I strongly support and will do my best to forward the mission of CurePSP."
Paul Freeman
Paul Freeman is a Miami-based attorney and real estate developer. He graduated from Michigan State University in 1969 with a BA in Accounting and Finance, and from the University of Miami Law School with a JD in 1973 and an LLM in Taxation in 1976. Paul has been a Florida licensed CPA and Attorney since 1973. He started his career as a tax attorney before transitioning to a real estate-based practice. Since the mid-1980s, Paul has been involved in real estate and citrus business in Florida, and his company remains active in real estate development in Southwest Florida.
Paul became involved with CurePSP after his wife, Eva, was diagnosed with PSP in 2000 and he became her primary caregiver. He joined the organization's Board of Directors in 2006 after Eva's passing. He has served as the Treasurer for CurePSP and was an honorary Board Member. In 2022, he rejoined the board. He has also moderated the Southeast Florida Support Group, which serves patients and caregivers dealing with PSP, CBD, and MSA since 2009. Paul has also been involved with many charitable and civic organizations over his career.
Honorary Board Members
Everett R. Cook
Everett R. Cook graduated from Dartmouth College and from the Tuck School of Business at Dartmouth. Mr. Cook is a Managing Director and Co-Founder of Pouschine Cook Capital Management, a private equity fund with more than $250 million of capital under management.  Prior to co-founding Pouschine Cook in 1998, Mr. Cook was a Managing Director of Ampton Investments, Inc., focusing on middle market private equity recapitalizations and acquisitions, and served as chairman and CEO of Bake Rite Foods, Inc., a portfolio company.
Mr. Cook has extensive experience in financial and operations management across a broad spectrum of industries. Mr. Cook currently serves as Chairman of the Board of Drilltec and as a member of the board of SDI. He was previously a member of the board of MasterCraft Boats, Interplan and Latex Foam International. Mr. Cook is also a board member of CurePSP where he is vice-chairman, a member of the Scientific Advisory Board of the Rainwater Charitable Foundation's Tau Consortium, and the Cary Institute for Ecosystems Studies, all not-for-profit organizations.  He is a former board member of Eaglebrook School, the Dutchess Land Conservancy, and the Initiative to Educate Afghan Women.
John T. Burhoe, Sr., Honorary Chair Emeritus
A graduate of Yale University with a major in History plus a Masters in Business from Pepperdine, John Burhoe is a former Naval Officer and executive for Continental and American Airlines. Though "retired" John is an active Partner in a small company and, since 2009, sits on the CurePSP National Board having served as Chairman and currently Chairman Emeritus and member of the Executive Committee.
John is a lifelong history buff speaking frequently on the economic and military history of the United States as well his experiences in the real world of caregiving for his late wife Lou who, for seven years, was under the cloud of progressive supranuclear palsy (PSP).
John has subsequently remarried and lives happily with his wife Carolyn in Dallas, TX.
John C. Steele, MD, FRCP, Honorary Chair
John Steele is from Toronto and while studying neurology with Drs. Richardson and Olszewski,  helped to describe the first cases of progressive supranuclear palsy (PSP) in 1964. In that same year, he learned that Pacific islanders on Guam experienced a similar pathological illness they called lytico-bodig. In 1982, Dr. Steele moved to Guam and began studies of lytico-bodig with the hope of understanding its pathogenesis, and how this one disease gave rise to so many, separate neurodegenerative diseases. By 2014, only a few, elderly Guamanians remained with lytico-bodig. With profound regret, Dr. Steele's ended his research and left Guam to write about his experiences, to travel, and to be with his family. 

Stephen G. Reich, MD, Honorary Chair Emeritus

Dr. Reich is a nationally recognized expert in movement disorders. He previously served as an associate professor of neurology at Johns Hopkins University. He earned his medical degree from Tulane University and completed his neurology residency at Case Western Reserve University Hospital.
Dr. Reich specializes in movement disorders, including Parkinson's disease and related syndromes (progressive supranuclear palsy, corticobasal syndrome, multiple system atrophy), tremor, chorea, dystonia and drug-induced movement disorders, among others. He also sees patients in general neurology including gait disorders and dizziness.
He holds the Frederick Henry Prince Distinguished Professorship in Neurology at the University of Maryland.
Janet M. Edmunson, Med
Janet Edmunson, president of JME Insight, is a trainer, motivational speaker, writer and health promotion professional who is dedicated to using her life experiences and inner values to support the growth and self-esteem of the people her life touches.
Janet took care of her husband, Charles, during the five years when he was fighting a degenerative neurological disease. During that time, she also helped Charles write his book titled Paradoxes of Leadership. In her book, Finding Meaning with Charles, she wrote about how they strived to maintain a positive attitude throughout. Her speaking experience has included keynotes and workshops for various caregiver and disease-oriented conferences.
Murray Goldstein, DO, MPH

For the period 1953-1993, Dr. Murray Goldstein was a commissioned medical officer in the United States Public Health Service (USPHS) and a member of the staff of the National Institutes of Health (NIH); for the final 13 years at the NIH he served as the Director of the NIH National Institute of Neurological Disorders and Stroke. He was an Assistant Surgeon General in the USPHS with the 2 star rank of Rear Admiral.  Following his retirement from the USPHS, he served as Director of the United Cerebral Palsy Research and Educational Foundation from 1993-2005 and medical consultant to the United Cerebral Palsy Association. He is now a medical research consultant to several national organizations and the US government.
George S. Jankiewicz
George has more than two decades of experience in helping people meet their financial goals through strategies designed specifically for each family's needs.  George specializes in college planning, portfolio analysis, retirement accumulation, and distribution planning.
George joined United Planners Financial Services of America in 2008 after 12 years as a Senior Manager at Clifton Gunderson LLP, where his practice focused on investment analysis and college financial planning.  George is a graduate of Towson University, where he currently serves as an adjunct faculty member teaching the Certified Financial Planner curriculum to future practitioners.  He earned his MBA from Loyola College in Maryland.
Active in the community, George is a past board member of the Maryland Financial Planning Association, is the Treasurer of CurePSP and the Welcome One Shelter, and is on the Board of Ministry of St. Matthew Lutheran Church. A native of Baltimore, George resides in Bel Air with his wife Laurie.
Patricia Richardson 
James E. Koehnlein 
Joanne Armstrong