CurePSP donor funds two innovative studies of PSP
Nesbitt grant supports research into both care and cure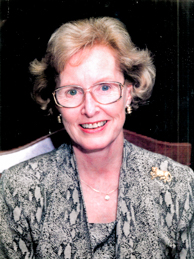 New York, NY (November 16, 2016) — CurePSP, the leading nonprofit advocacy organization focused on prime of life neurodegenerative diseases, has received a donation from the Nesbitt Charitable Fund, Houston, Texas, of $200,000 to fund two research projects related to progressive supranuclear palsy (PSP).
    The projects span both the care of patients and inquiry into causality. They recognize the late Sarah Boone Nesbitt, whose daughter Lynn Nesbitt is administrator of the fund.
    The Sarah Boone Nesbitt Study of Interdisciplinary Home Visits for PSP- Related Disorders is being conducted by Dr. Jori Fleisher at Rush University, Chicago, IL, and is a comprehensive study of the effects on quality of life and healthcare use of in-home visits by an interdisciplinary team consisting of a neurologist, a nurse and a social worker. The new program builds upon the work and research originated by the Edmond J. Safra Interdisciplinary Home Visit Program for Parkinson's Disease at the Fresco Institute at NYU Langone which was established in 2014.
    "PSP and related disorders are debilitating, costly and understudied conditions that significantly impact patient quality of life and result in caregiver strain," said Dr. Fleisher. "When patients with severe neurodegenerative diseases progress to the point that they can no longer access their usual care, their risk of hospitalization and institutionalization increases.
    "Unfortunately when these same patients are hospitalized or institutionalized, they suffer from excess morbidity and mortality compared to individuals without movement disorders. Improving access to comprehensive, specialized in-home patient care and caregiver support offers the potential to minimize the downward spiral of morbidity and preventable healthcare utilization."
    The results of this study will provide empirical, scientifically validated proof of concept of the benefits of home-visits to late-stage PSP and related neurological disorder patients, hopefully leading to an expansion of the service across the nation.
     The second project, The Sarah Boone Nesbitt Study of Oxidative Damage and Gene Deregulation in PSP and Related Disorders, is led by Dr. Monica Y. Sanchez-Contreras of  the University of Washington, Seattle, and aims to measure the extent of gene damage due to oxidative stress.
    "Brain systems involved in movement control are highly susceptible to damage," said Dr. Sanchez-Contreras. "It is possible that environmental stressors and other factors put susceptible neurons under stress and impact cellular components as we age. Studies of oxidative gene damage have not been done in PSP or Parkinson's disease (PD) and therefore it is unknown whether the accumulated damage is comparable to PD, or whether such damage is specific to PSP-affected regions."
    Both studies are expected to take one year to complete.
    "By funding these studies and providing support for the investigators, patients and caregivers gracious enough to participate, my sisters and I have given even more meaning to our mother's dedication to helping those in need," said Ms. Nesbitt, on behalf of the Nesbitt Charitable Fund.